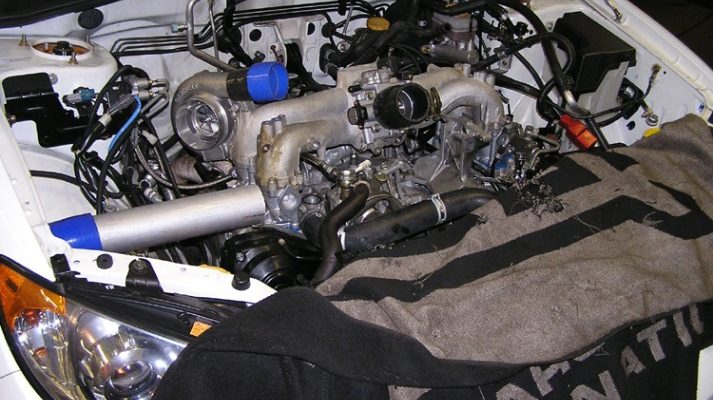 FLI Stage 4 Closed Deck with JDM V8 STI Heads
FLI Stage 4 Closed Deck with JDM V8 STI Heads
This engine produces 425 whp with 30 psi of boost on 104 race fuel and Methanol/H20 injection (Aquamist HFS-5) from a custom FLI GT30 turbo kit. The custom FLI up pipe bolts to an APS header, FLI custom V Banded flange to the APS 3.5 inch turbo back exhaust and the APS rotated mount cold air intake. The intake manifold was reversed using the APS 725 intercooler core and FLI's custom reverse intake manifold front mount intercooler (RFMIC) piping which has been powdered coated.
The shortblock consist of the FLI stage 4 closed deck process, built with 100mm forged pistons, forged connecting rods, Cosworth main and crank bearings and factory crankshaft. The heads are Japanese Spec Version 8 STI with a multi angle valve job (FLI stage 3) with factory the JDM STI Version 8 camshafts.
Another note on this build is the cable throttle body conversion from electronic throttle. This powerful engine is controlled by a Link G3 Plus wire in ECU.
For more info about the build visit here