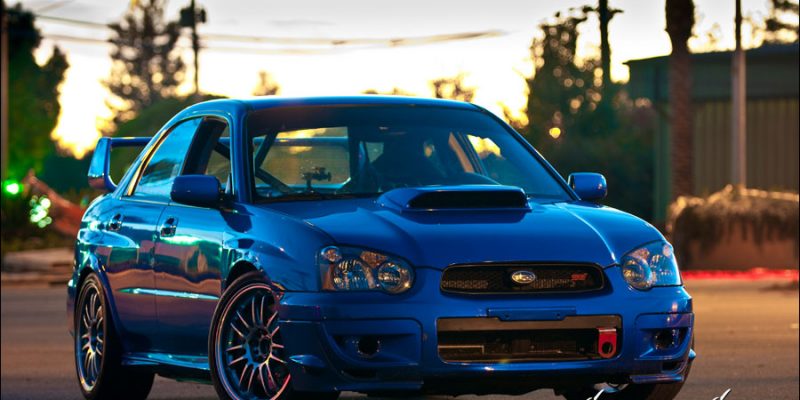 FLI NASA/SCCA Road Racing
FLI NASA/SCCA Road Racing
This 2005 STI has never been registered, it has been a race car its entire life. This STI was originally built by Phoenix Racing and raced by Subaru of America in the 2005 racing season and part of the 2006 race season. Since then the car has raced in SCCA T2 and TT bracket series along with hundreds of track day events. FLI has put lots of time and energy into this well balanced race car. This STI makes 330 whp and 340 wtq with 18.5 psi of boost.
Performance Modifications
Engine
Cosworth Stage 1 block built by FLI
ARP 11mm head studs
Moroso Oil Pan
Cosworth head gaskets
STI 11mm oil pump
Blouch 20G upgraded turbo
Tomei Equal length header / up pipe
APS turbo back exhaust
JDM STI TMIC
Drivetrain
ACT Lightweight Flywheel
ACT 6 puck sprung clutch kit
STI JDM Group N transmission mount
Engine Management
FLI Factory Reflashed ECU: Created with Cobb Protuner and saved on a Cobb Version 2 AccessPort
Brakes/Suspension
Ohlin Flags Coilover suspension
MSI rear chromoly sub frame
MSI rear adjustable billet lateral links with bearings
DMS rear adjustable camber plates
DMS front adjustable camber plates
Alcon 6 piston mono block caliper FLI custom front brake kit
MSI / Alcon full floating 2 piece rotors (front and rear)
Alcon 4 piston mono block caliper FLI custom front brake kit
FLI Water Spray kit
FLI custom oil cooler, Setrab core
Cobb front and rear sway bars
Phoenix Racing front brake ducts
Misc Parts
Volk RE30 18 X 9 forged wheels with Nitto 255 NT01 tires
Aquamist HFS-5 Methanol/H20 Kit
Walbro 255 l/ph intake fuel pump
OEM STI body parts
Phoenix Racing 15 point roll cage
Sparco Racing Seat
Sparco Racing 5 point harness
Sparco Steering wheel
Odyssey 680CCA top post battery.
Defi gauges
Radio CB system
Data logger
Weight of vehicle with driver and navigator is 3260 lbs.
Photography by Armin Ausejo Photography.