FLI Tunes in China trip #2
FLI Tunes in China trip #2
FLI traveled to China / Hong Kong last November for the second tuning trip.  FLI partnered with Merstartech (MST) early in 2010 to offer high quality tuning for their customers running Link G4, Cosworth ECPro, AEM Series 1 & 2 stand-alone ECU systems.  This does include Porsche, BMW, Audi, Mini Cooper, Mercedes, Land Rover and VW factory ECU cars as well.
This trip went very well and MST moved a Dyna Pak dyno inside their shop for easier access.   Some of the cars that were tuned this trip were:
1.   "Big Head's" 2010 STI rotated GT30 turbo kit, FMIC, Brian Crower sleeved and stroked 2.6 block, upgraded camshafts, Cosworth CNC ported heads, supported fuel system controlled by the Cosworth ECPro ECU.  This car is very clean and had lots of suspension  (AST coilovers, etc), brakes (Stoptech monoblock front & rear kit, etc) and cooling upgrades.  Other unique features of this STI are the factory OEM Recaro seats, OEM push-start ignition button and the Cusco full roll cage.  This car made 600 flywheel horsepower with 1.7 bar of boost, 550 flywheel horsepower with 1.5 bar of boost and 500 flywheel horsepower with 1.2 bar of boost.  This car was running methanol injection and China 97 RON fuel.  This customer lives in Northern China.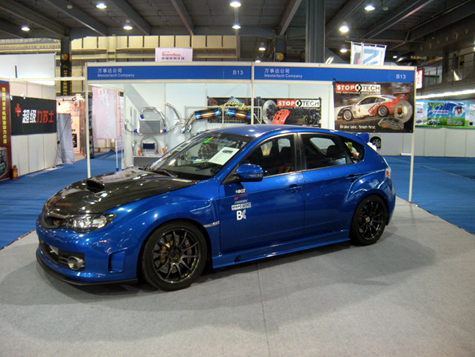 For more info about "Big Head's" car visit here:
2.  2009 Subaru WRX manual transmission car fitted with a rotated-mount GT30 turbo kit, FMIC, built block, upgraded camshafts, stock heads, supported fuel system, and powered by an AEM series 1 stand-alone ECU.  This car also had a Cusco roll cage, many Defi gauges and was running methanol injection combined with China 97 RON fuel.  Power output was 483 flywheel horsepower at 1.3 bar of boost.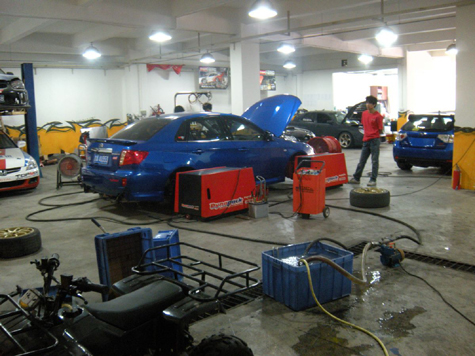 3.  2010 Porsche twin turbo fitted with an automatic transmission which shifted like a manual.  This car was lowered by AST coilover suspension, runs very wide Volk Racing wheels, Stoptech monoblock front and rear brakes, and MST's custom Titanium exhaust system.  FLI provided the factory reflash which raised boost to 1.2 bar tapering to 1 bar.  In stock trim 1 bar tapers to .9 bar.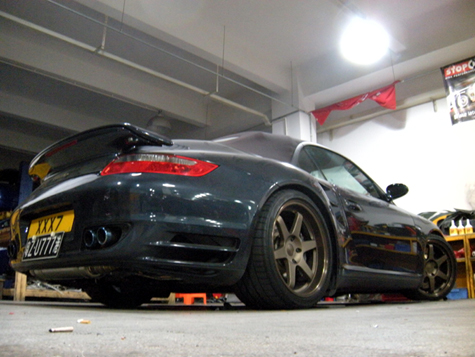 For more info visit here.
4.  Other cars that were tuned / updated were a 2006 Mini Cooper S (custom ECU reflash), 2008 Audi A4 2.0 turbo (custom ECU reflash), 2007 WRX (Link G4 plug & play ECU) and a 2005 STI race car (Hydra 2.5 ECU).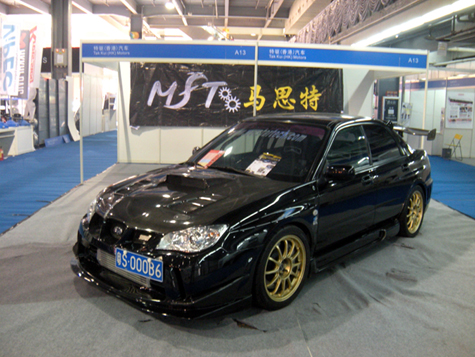 Overall, the trip was hard work, but there were lots of accomplishments.  MST and FLI have established a great relationship, which looks very promising for both companies in the future.