Up close look at DMS camber plates
Up close look at DMS camber plates
We at Fine Line Imports have been using the DMS camber plates for a number of years now with great success. I have found though that people are not to familiar with the DMS camber plates and what makes these camber plates unique as compared with there competitors. While these may not be the end all be all of camber plates they are very very strong and widely used in rally gravel and tarmac racing at a professional level and for us have withstood the test of time with some of our customers who are very hard on there cars both auto x-ing and road coarse racing is what made us believers. Below are some pictures of the DMS front and rear camber plates.
---
Front camber plates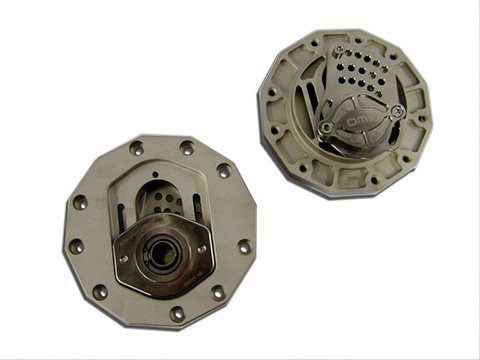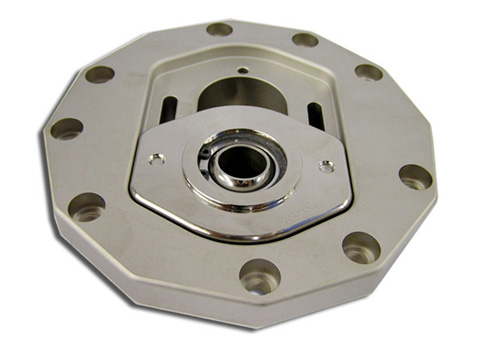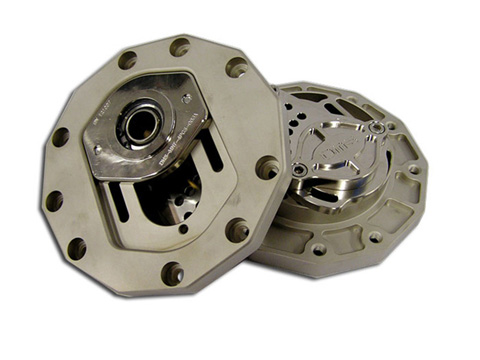 ---
---
Rear Camber Plates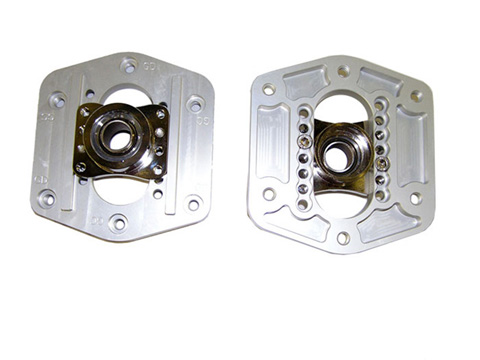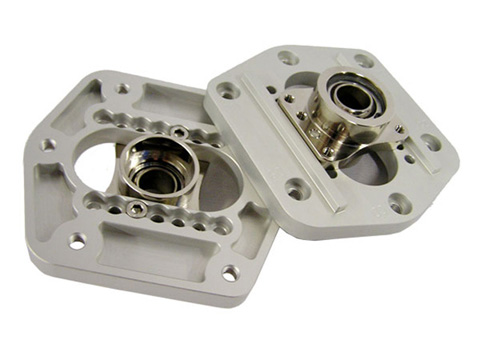 ---
There are a several major differences that set the DMS camber plates apart from its competitors. The first of these differences is the materials used in construction. The DMS camber plates are constructed out of Aircraft grade 6061-t6 aluminum. This is used because it is less brittle then other types of aluminum and more impact resistant. While a T7 series aluminum offers more tensile strength resistance, this is not ideal for competition use such as off-road racing were abrupt impacts are common.
All the bolts and mounting hardware used in the front and rear kits is true 316 stainless steel for increased corrosion resistance and tensile strength , not low cost cadmium or zinc coated hardware. One of the largest differences between DMS camber plates and other plates on the market is going to be the bearing. DMS camber plates use a NMB bearing which is a high quality Japanese bearing capable of withstanding 4x the radial loads as other lower quality bearings found in some camber plates. These same bearings are ground to a precision tolerance of less than .013mm (not inches, mm). This results in a bearing with minimal loose between the sections allowing for a much quieter application than most bearings on the market place.
The DMS camber plates are also caster adjustable as well. The caster adjustment is not independent of the camber so the more camber you give the car the more caster it gets as well. According to DMS every whole on there camber plates is .19-.21 degrees of adjustment depending on what shock absorber you are using. For us we have gotten up to 3.5 of negative camber out of the front plates and negative 3 degrees out of the rear with no problems. The max caster you can gain from the camber plates is around 2 degrees at full negative camber.
While theses camber plates are very well built and use a very quiet bearing they do have one draw back. They do raise the car up about half of a inch. Which means using these camber plates on the factory struts or Ohlin fixed perch is pretty much a no go. On some coilovers where suspension travel is very limited this might be a problem as well. We have used these camber plates with KW Variant 3, RCE T2, Ohlin Flags and Ohlin HA's with no problems. Coilovers with double ride height adjustments do make compensating for the increase in front ride height a bit easier. Overall we have been very pleased with both the front and rear camper plates. In the past we have had some of our autocross and road racing customers beat the bearing out of some camber plates. In a effort to find something a little stronger we came across the DMS camber plates and have not been let down since.
Disclaimer: While I have not tried every camber plate available for the Subaru's I have tried most of them out there and met for the most part with success. I do not pretend to be the all knowing suspension guru either. These are just some of the facts I have learned from talking with DMS North America as to what makes there camber plates unique I found it interesting so I thought I would share with the community. If you have any questions what so ever by all means let me know.