BRAKE UPDATE!! J Carroll's 05 Strictly Race STI
BRAKE UPDATE!! J Carroll's 05 Strictly Race STI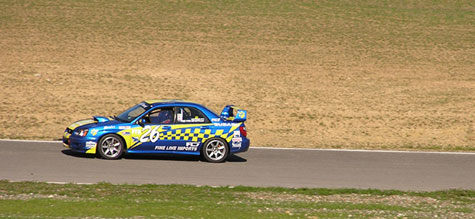 FLI has been involved with Jim's 05 STI race car for a little over a year. In 2007, Jim placed 2nd in his SCCA T2 Northern California region's race class. Since that was a stock class, the car was limited to just a FLI custom tune with 100 Octane fuel with slight suspension and engine modifications.
Jim chose to change classes for the 2008 race season. He is now in SCCA ITE (unlimited class) and joined NASA's PTB class. For 2008, the car has added Ohlin Flag coilover suspension, Whiteline anti lift kit, JDM STI Version 8 twin scroll 20G turbo kit with equal length header/up pipe, catless turbo back exhaust and a Aqaumist HFS-5 H20/Methanol injection kit with a 12 liter tank. The factory ECU was also remapped for these upgrades which increased wtq/whp by 15 (in cool weather) and around 35-40 wtq/whp in hot weather. This made a huge difference. Jim's ran his all time best time at Thunderhill Raceway at 2:02 with this set up.

With 4 NASA (PTB class) track events which was used to dial in the suspension and power upgrades, Jim received two 2nd place and two 1st place finishes.
In three of the SCCA ITE class racing events, Jim received one 3rd, 5th and 8th place finishes. Keep in mind, this was against 400-600 whp Vipers, ZO6's and other high horsepower/torque competitors. Jim's STI is making around 300 whp as it sits.
Here is the dyno graph comparing Hot Temps (95 degrees with 20% humidity) vs. Cool Temps (64 degrees with 53% humidity) in the dyno room.  Current Mods are FLI Protuned Stage 3 map for the Aquamist HFS-5 Methanol/H2O kit, JDM 20G twin scroll turbo kit, JDM STI TMIC, stock injectors, stock engine and 100 Octane race fuel. Max boost is 17 psi tapering to 13 psi.  As you can see the Aquamist HFS-5 Methanol/H2O kit really helps out in the heat.  For more info on this topic visit here.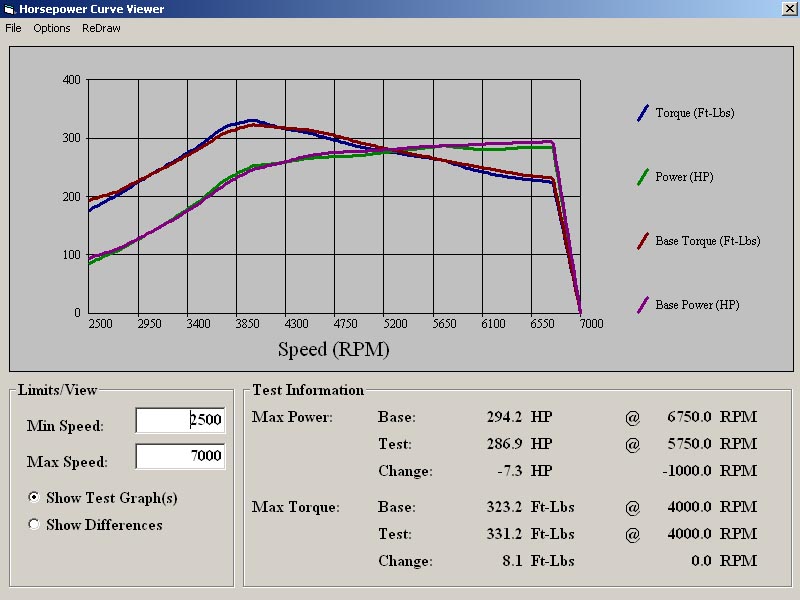 ---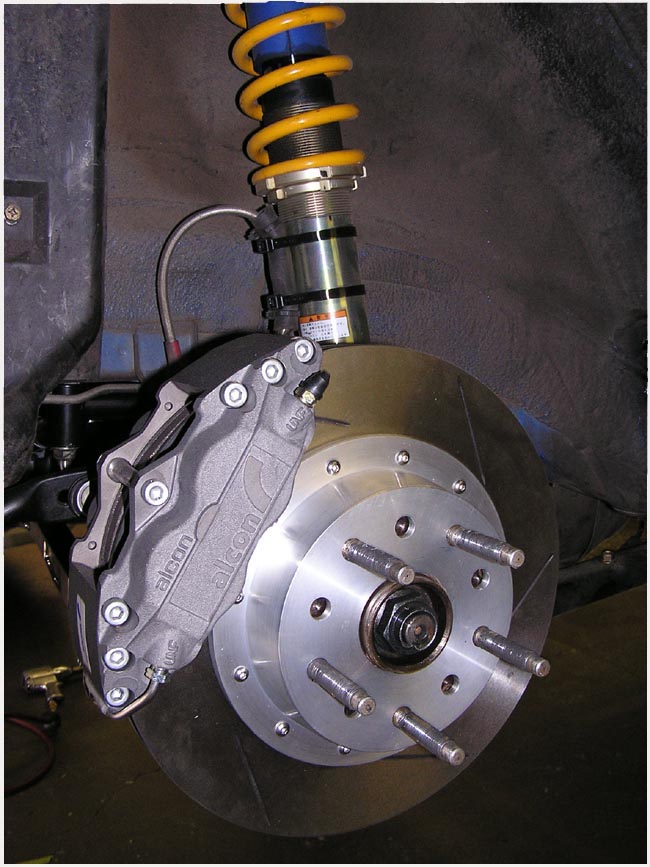 BRAKE UPDATE!! This kit includes Race Alcon 6 piston caliper front (350 mm two piece rotors)and Race Alcon 4 piston caliper (304mm two piece rotors) rear brake kit. This will dramically increase the braking system on Jim's STI. Other upgrades are MSI rear adjustable lateral links, MSI rear chromolly sub frame, front and rear DMS top camber plates and Volk RE30 18 by 8.5 inch forged light weight racing wheels.
To read Jim's full Article visit here.