XS Power PWR-S5-51R, D5100R and DC Engineering 180 AMP Alternators
XS Power PWR-S5-51R, D5100R and DC Engineering 180 AMP Alternators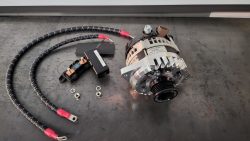 At Fine Line Imports, we specialize in Japanese automotive repair and are now a proud stocking dealer of DC Engineering 180 AMP alternators and XS Power PWR-S5-51R and D5100R Batteries.
DC Engineering 180 AMP Alternators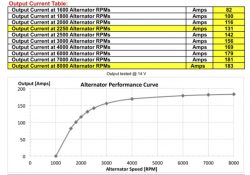 DC Power high-output alternators deliver a high level of performance and extreme reliability. This is what customers have come to expect from this brand, as the DC Engineering alternators are assembled with the highest quality components on the market. One thing you can be sure of when it comes to the HP series high-output alternators is that you are investing in quality.
DC Engineering manufactures these alternators and is in control of every step of the manufacturing process. This translates to quality from start to finish. And, in turn, for you, the customer, it means a product that delivers high performance and extreme reliability.
When you are in the market for an alternator upgrade that delivers the best idle output available with the most sophisticated performance, the HP series will deliver on all demands. DC Engineering 180 AMP alternators offer a sophisticated integrated alternator-monitoring system. And, what makes this system so unique and advanced, is that it prevents thermal failures.
All components used in DC Power products are guaranteed 100% new and made in the USA. These DC Power products are consistently held to the highest and most strict quality standards, in addition to rigorous testing, to ensure that the product that reaches you, the customer, delivers on all promises made.
DC Power HP series alternators come with a factory two-year replacement warranty. In addition, each alternator comes with a custom hard-anodized billet aluminum pulley. The DC Engineering alternators are the preferred choice for increased top-end and idle output.
XS Power PWR-S5-51R and D5100R Batteries
We are now also proud stockists of XS Power Batteries. These batteries deliver real power as well as performance that is unreal. In addition, XS Power Batteries specialize in 12V and 16V batteries. These are high-performance batteries. These batteries offer a series of design features that deliver a higher level of power (energy density) per unit weight. One of the dominant traits of XS Power batteries is that they are known to outperform the original battery in a new car in life expectancy and cranking power. That's because XS Power batteries are designed with three times more cranking power than traditional flooded batteries.
XS Power batteries have greater capacity due to the fact that the manufacturers only use virgin lead. This means that the batteries can store more electrical energy, resulting in a longer life span. These batteries have a greater surface area and are overall more thin than traditional batteries, allowing them to produce more power. This, in turn, allows for a deeper discharge and a faster recharge.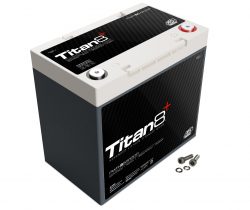 The Lithium PWR-S5-51R batteries offers 1000-1500 Cranking Amps with a weight of 8 lbs with many different battery connection options. These batteries are MADE IN THE USA.
Factory Subaru, Nissan (VQ) and Mitsubishi EVO VII-X batteries weight 43-45lbs. The PWR-S5-51R battery is an excellent weight savings!
If you were looking for a stock replacement weight battery that will last up to 10 years, then the XS Power Battery D5100R battery is what you need. Competitively priced and puts out 872 Cranking Amps vs. around 300-400 which is average of this size battery. These batteries are also MADE IN THE USA.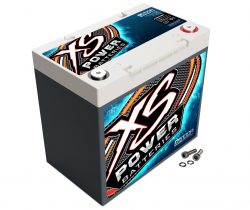 The XS Power PWR-S5-51R and 180 AMP DC Engineering Alternator make a fantastic combo for excellent engine response and idle characteristics. Subaru especially has very low amperage alternators.
Another great feature of XS Power batteries are the accessories. You can use OEM cabling, FLI custom made motorsports cabling with up to 3 more mounting points on top of the battery for streamlining. They offer a billet aluminum mount too.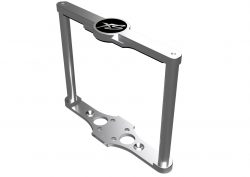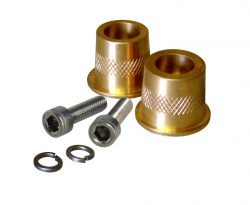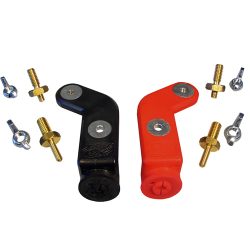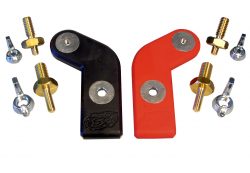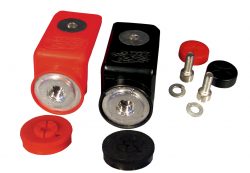 We stock XS Power batteries which offer the necessary Amperage for combustion engines to never leave you stranded. Speak to one of our qualified representatives today at (707) 525-1536 to see how we can assist you with a XS Power Battery or DC Engineering 180 AMP Alternator.