FLI's OEM Maintenance and Upgrade Packages for Mitsubishi Evo VII-X cars
FLI's OEM Maintenance and Upgrade Packages for Mitsubishi Evo VII-X cars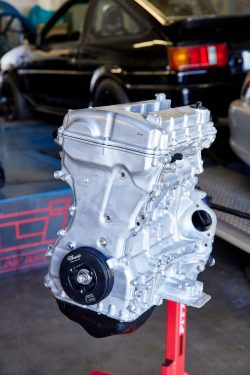 Have you been thinking about upgrading your car sometime soon? The team at Fine Line Imports wants to help you get the most out of your performance vehicle. Don't just settle for the stock upgrades. If you've got a Mitsubishi Evolution VII-X, it's already a fun car—but you can make it even more fun by upgrading your add-on packages. Eventually, your stock car package won't be enough. Here's how you can improve your car with maintenance and upgrade packages for Mitsubishi Evo VII-X cars in Santa Rosa, CA:
CARB Legal Air intakes: Evo VIIs have good air intake normally, but you can boost your car's performance by upgrading your air intake package. Some people choose to upgrade with a silicone hose, which feeds air directly into the turbine unit. Ultimately, this will help you increase the flow rate, which will increase performance.
Camshafts: If you want to improve your car's lift and duration, adding new camshafts will raise both the low and peak end power. You can also improve power across the rev range by upgrading the entire system, including the valve springs and vernier camshaft gears. This will help you control the power in your upgraded vehicle.
Retune your ECU: As you know, retuning your ECU can provide a number of upgrades, like an overall cleaner combustion burn, increased fuel mileage, custom mapping for you local fuel quality, offering an overall more efficient running engine for your car. If you make upgrades, you need to update the ECU to have a cohesive understanding for all the engine changes.
Fuel pumps: The more you upgrade your car, the more your fuel pump will be put to the test. The stock Evo VII-X fuel pumps are good, but you can improve that performance by adding a new one—plus rewiring. A new fuel filter will be installed for max volume of fuel delivery.
OEM Turbo replacements: Finally, your turbo upgrades can really make your Evo VII-X sing. The key is to be smart about choosing them. A turbo that's too large will contribute to lag, while a smaller one might not give you the engine upgrade you need. The last thing you want is for your car to be slower after you upgrade its parts.
Engine rebuilds and upgrades: Even though EVO parts are hard to find these days, FLI offers new fuel engine replacements with upgrade options. FLI hand picks all parts used which compliments any other upgrades chosen for the rebuild.
If you're looking to upgrade your Mitsubishi Evo VII-X, Fine Line Imports has a CARB Legal upgrade package for you. We can help you unlock your car's power, whether you need fuel upgrades, engine detail, ECU updates and more. We offer stock engine upgrades as well as a whole host of other car upgrades for clutches, power, suspension, brakes, fuel systems, electronics, diagnosis and more.
Fine Line Imports specializes in Japanese import cars, so if you're looking to improve your import car's performance, we can help. Talk to our expert team about how you can improve your car's gas mileage, engine performance and more. We want to help you get the most out of your Mitsubishi Evo VII-X car in Santa Rosa, CA. Contact us today to learn more and schedule an appointment—we look forward to assisting you soon!