FLI's Nissan VQ35/37 Smog Legal Supercharged Power Packages and Full Vehicle Support
FLI's Nissan VQ35/37 Smog Legal Supercharged Power Packages and Full Vehicle Support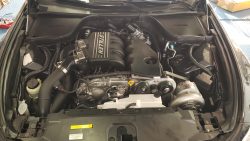 When you're looking to get the most out of your Nissan Z-series, a supercharger kit is the right way to go. If you've already upgraded your coilovers and exhaust, increasing your driving power is the next logical step. Fine Line Imports offers Nissan 350Z VQ35/37 supercharger kits in Santa Rosa, CA, based on our long experience with Nissan cars. If you want to get as much out of your car as possible, installing a supercharger kit can make your car even more powerful and much more fun to drive.
Read on to learn about our supercharged power packages.
Supercharging your Nissan
When you get a supercharger kit from Fine Line Imports, it's easy to amplify your car's performance. Superchargers will improve the torque without adding lag, making it a smart choice for daily driving as well as a few spins around the racetrack. You'll enjoy the increased responsiveness and power—the only drawback is that it might be a little too fun.
What's included
Fine Line Imports offers specific supercharger kits, which are designed for our California Nissan 350Z/370Z or Infiniti G35/G37 owners. Whether your vehicle is 100 percent stock (so far) or already modified, the supercharger kits are designed to fit seamlessly into your car.
So, what's included? We've hand-picked everything you need to get out on the road and go. The kits include a Stillen or Procharger Supercharger kit, an FLI complete return fuel system, an FLI custom tune and optional FLI Spec Long Block. Different fuels are optional, so be sure to ask our team how to customize your supercharger kit. We can also help you figure out which kits are best for your vehicle and individual driving needs.
Why Fine Line Imports' kits are the superior choice
As a Nissan owner, you probably already know how refined these cars are, straight from the factory. Even without modifications, they offer speed, power and great handling, among other popular features. FLI is committed to upholding Nissan's vision, especially when it comes to upholding the platform they created. Our kits are meant to enhance your Nissan, rather than completely overhauling the system.
When we put together a kit, we hand-pick each individual part. Our goal is to ensure that your Nissan performs better than it ever has before, which is why we take extra care to use only the finest brands and parts to achieve that goal. In addition to supercharged power packages, we also offer upgraded kits for braking, suspension and chassis. If you've got a California Nissan 350Z/370Z or an Infiniti G35/G37, our kits are designed to fit perfectly within the system while adding major improvements.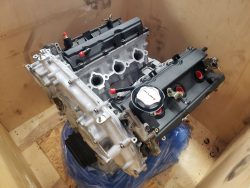 Engine, Fuel Systems and ECU Upgrades
When your engine is tired and needs to be replaced, FLI has custom staged packages for your engine replacement. To match that upgrade, we also offer custom and staged complete front and rear fuel systems and comprehensive ECU and electronic packages as well.
OEM Maintenance Services
Fine Line Imports offers OEM regular scheduled and custom tailored maintenance packages for your factory or modified Nissan. Contact us or visit here for more info.
When you're ready to buy Nissan 350Z VQ35/37 supercharger kits in Santa Rosa, CA, look no further than Fine Line Imports. Call us or stop by the shop to learn more about our offerings, including braking, chassis and suspension upgrades. When your vehicle's performance matters, leave it to the experts. We look forward to working with you to get the most out of your Nissan!