Featured Partner: Action Clutch
Featured Partner: Action Clutch
Of the many essential components in your vehicle, the clutch is undoubtedly one of the most important. Without it, you can't shift quickly and precisely, which leaves you at the mercy of poor handling. For any rally car driver or racing enthusiast, having a performance clutch is a no-brainer. An even bigger no-brainer? Choosing a performance clutch from Action Clutch.
Fine Line Imports is proud to be an authorized dealer of Action Clutch parts and components. We bring our drivers great products from a brand that's distinguished itself many times over as an industry leader in performance components. Best of all, we can install Action Clutch parts at our shop in Santa Rosa, CA.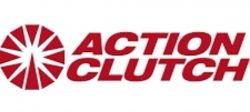 The brand behind the name
Action Clutch is a brand that's for tuners, by tuners. It's well-known within rally circles, bringing customers a wide range of clutch kits for just about every major manufacturer, including Subaru, Nissan and other imports. Its best-known product is probably the Iron Man Clutch kit, tested and proven to handle above 550hp.
All of Action Clutch's products are hand assembled, made in the USA, in nearby Los Angeles. The company's products are known for longevity, performance and seamless installation, making it one of the most in-demand aftermarket brands in racing circles.
Action Clutch's products span all types of driving and racing styles. It has clutches for everything from daily driving, to light and heavy track racing, specially designed to perform in the conditions you expect from a precision, performance clutch. Whether you want maximum torque capacity or prefer better engagement and pedal stiffness, there's an Action Clutch product built for you.
True performance
Every Action Clutch product is engineered for maximum performance. Whether it's a boost to clamping force, better dampening capabilities or enhanced pedal pressure, finding the right clutch for your vehicle is easy when you choose Action Clutch. The team at Fine Line Imports is also familiar with the many products offered by this top-tier brand, and we'll happily advise you on the best setup for your car.
When you're racing with Action Clutch, expect a truly unparalleled caliber of performance. That means more responsive engagement and no slipping while you shift, for precision shifting that puts you in better control of your vehicle. Whether you're taking tight turns and shooting out of the break or going for straight line speed off the line, it's all about control.
Enhance your clutch
Whether you're tuning your rally car to achieve optimal performance out on the track or making performance enhancements to a project car, the importance of a top-tier clutch can't be overlooked. Let Fine Line Imports introduce you to Action Clutch and the industry-defining products this brand offers. Properly installed by our team, an Action Clutch is sure to change your driving experience forever.
To learn more about our partnership with Action Clutch, check out the partner page on our website or visit Action Clutch's website. To speak with our tech directly, visit our shop in Santa Rosa, CA!