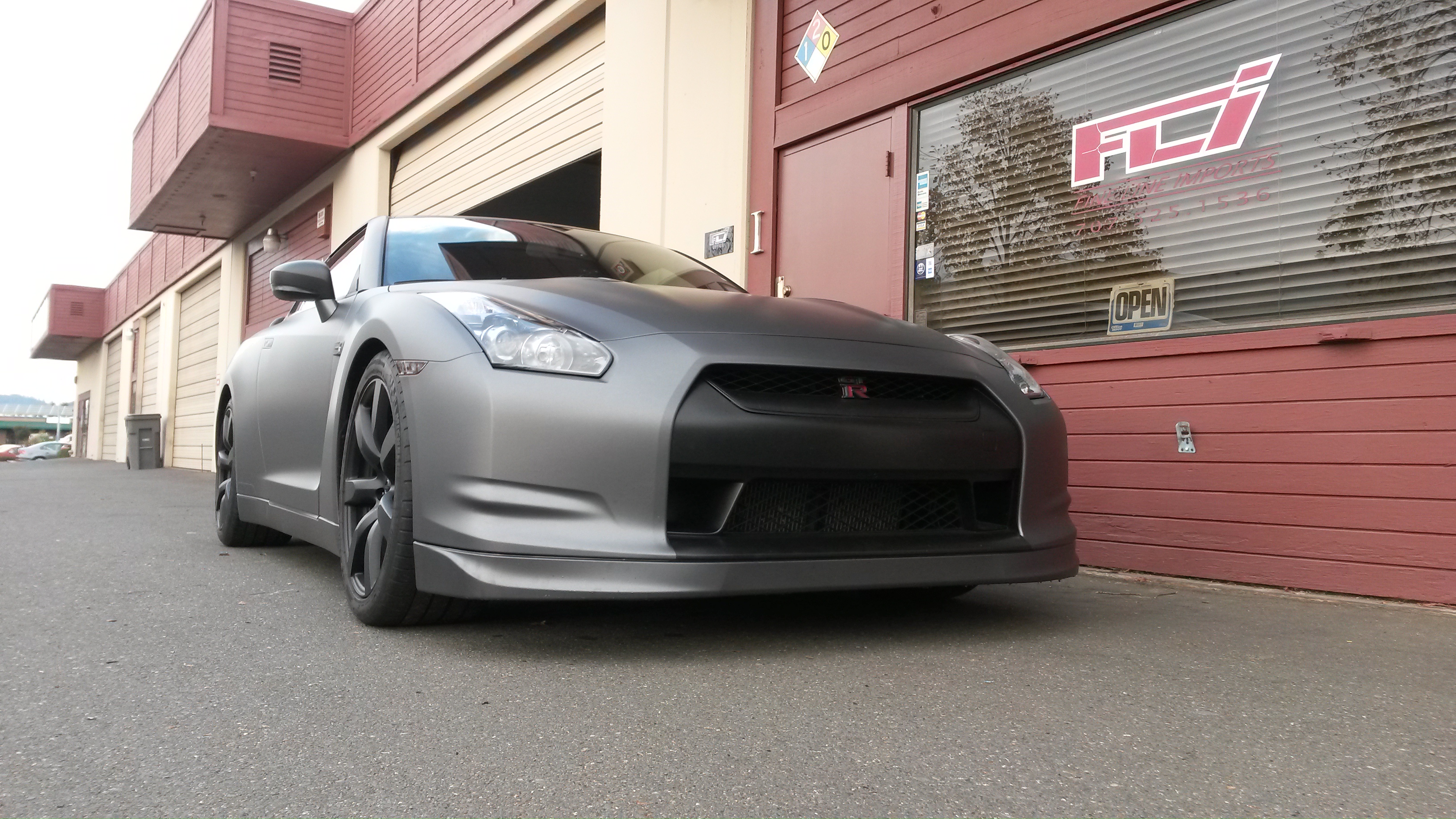 530bhp. 0-60MPH in 2.7sec. Those are only two figures on the long list of the 2010 Nissan GTR's impressive résumé. With that in mind, you can understand that when a GTR pulls up, people take notice. Taking notice was therefore unavoidable when our latest customer showed up in a very special 2010 GTR. This GTR is fully wrapped in flat gunmetal, with matching flat gunmetal wheels. The badges on this GTR have been carefully done in plastidip to match the color scheme, along with smoked taillights, making this particular "Godzilla" look more like a military stealth aircraft than a street car.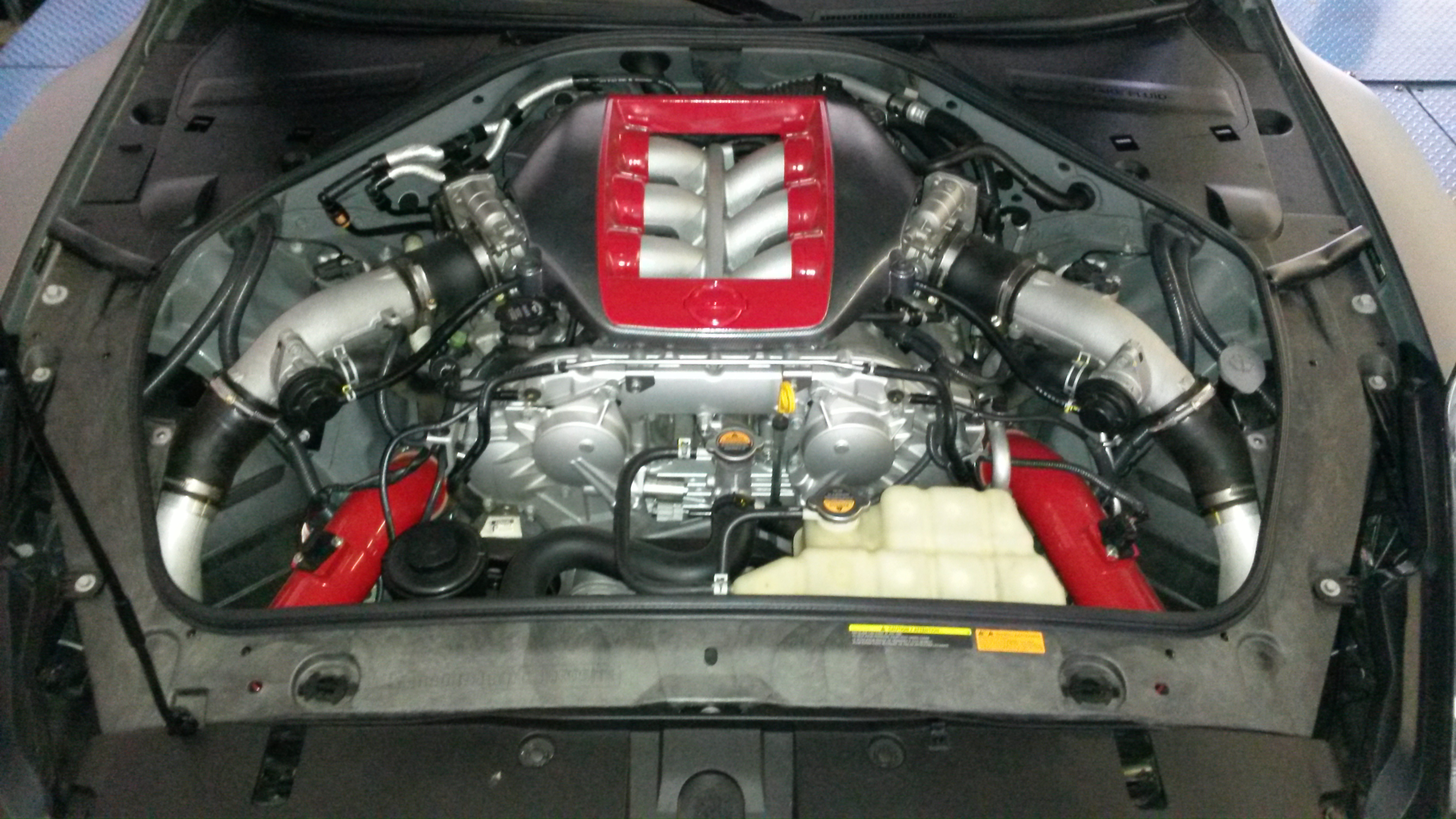 When this GTR arrived at our shop, it already showed us glimpses of the owner's ambitious long-term plans for it. The owner is an avid drag racer, and the modifications reflect the desire for lower times in the ¼-mile. The GTR already had Gotboost intakes, AP Racing "j-hook" brake rotors, AAM non-resonated catless midpipe, and an AAM Competition 90mm adjustable exhaust. The AP Racing "j-hook" brake rotors are possibly the best-performing rotor design available at the moment. These modifications weren't enough for this GTR owner though, and so he enlisted our services to install the Gotboost intercooler piping kit – which includes twin Tial Q blow-off valves. We then installed twin Aeromotive fuel pumps to handle the additional fueling that will be required during the custom dyno tuning on our Mustang Dyno, using the UpRev tuning software. At this point, the GTR was ready to roll onto our dyno for fine tuning.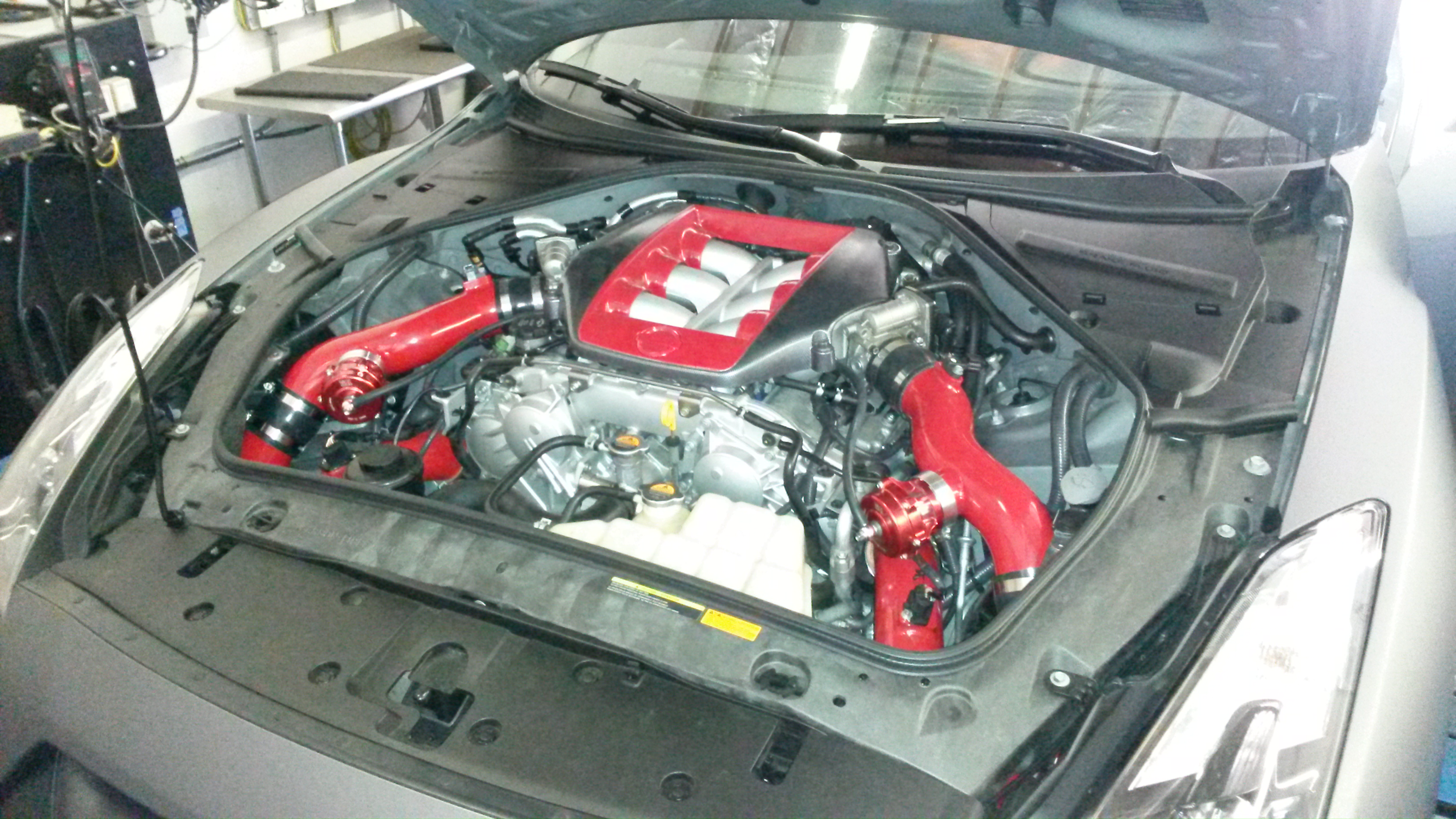 TUNING – When upgrading any car which has forced induction, a custom tune is required.  FLI does not support Internet Tuning / E – Tuning due to many unknown factors, fuel quality being the most important. Other factors include: barometric pressure, humidity, driving style, air temperature, and variations in mechanical parts (engine, exhaust, intake, etc..).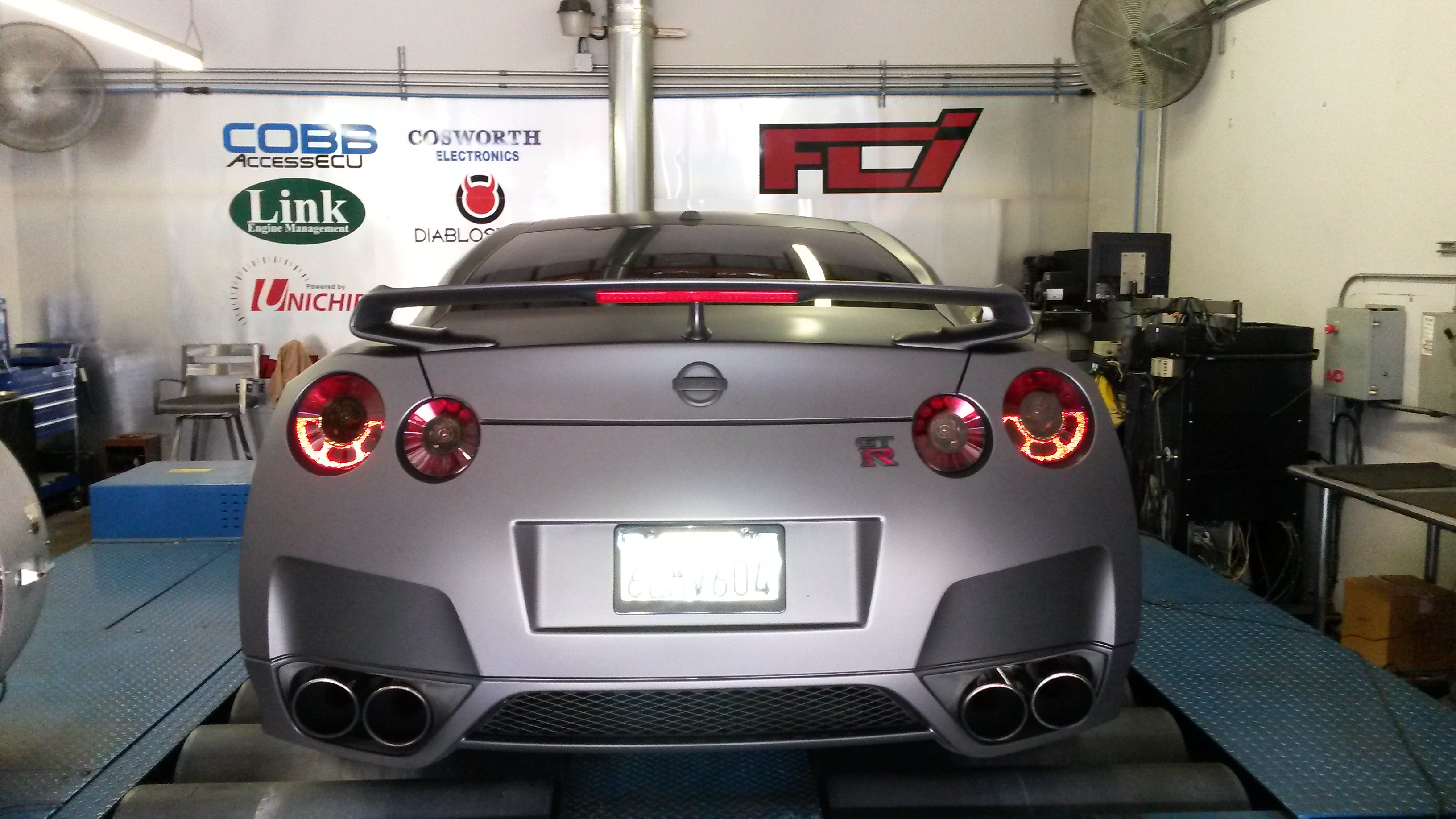 The factory GTR ECU is very sophisticated, using the latest technology Japan has to offer. The GTR has always been Nissan's premiere performance platform, and the R35 has raised the bar to a whole new level.  FLI is an official UpRev tuning facility, naturally we used their professional tuning software.  FLI used what was already a solid computer platform, and fine tuned it for the upgrades we had installed. The power results and the driveability were dramatically improved.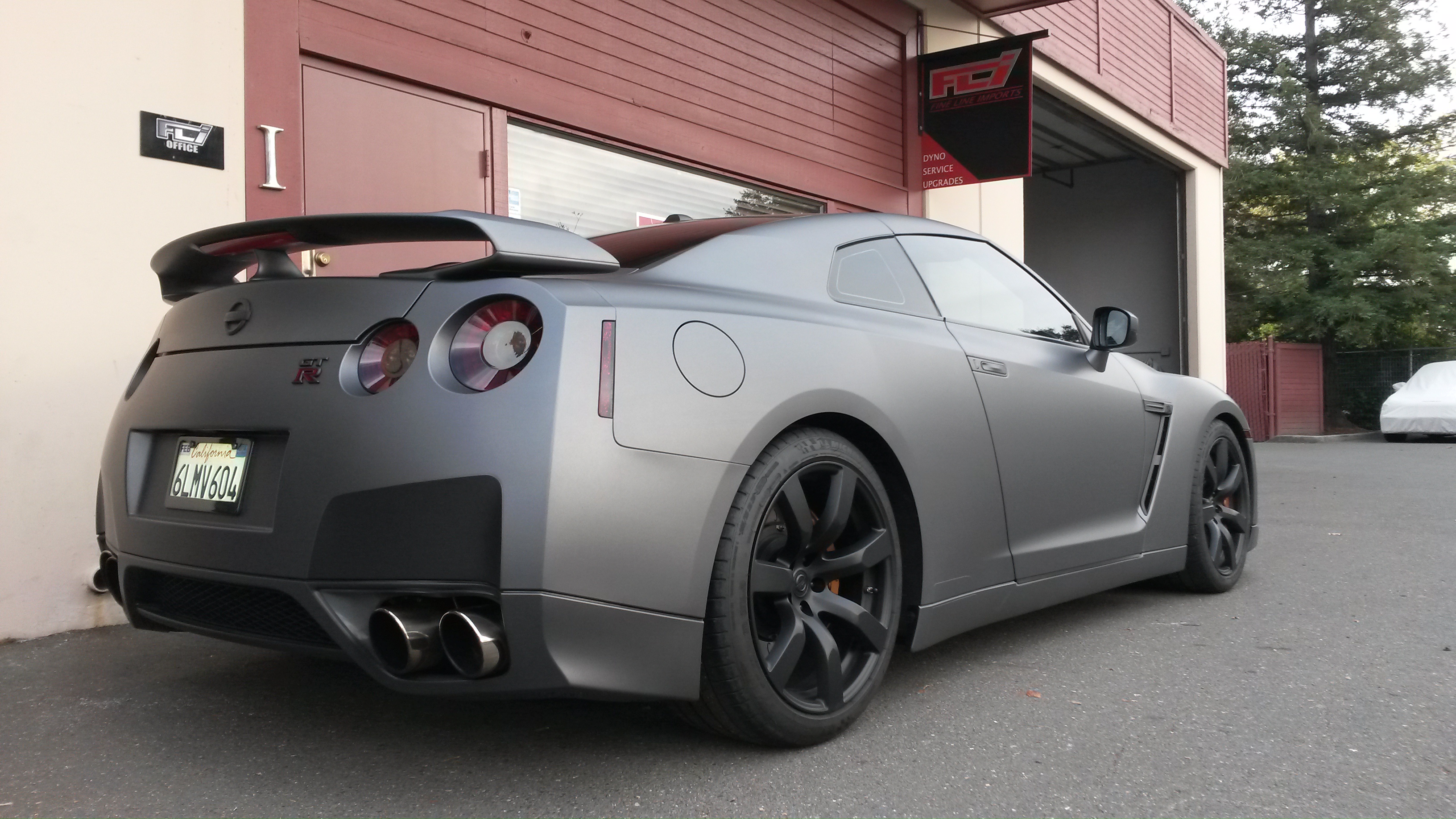 "I was very impressed with how well the R35 computer-controlled platform responded to simple bolt-on upgrades combined with a custom tune."  Miles Hechtman, lead tuner at FLI.
DYNO GRAPH STOCK MAP (Below)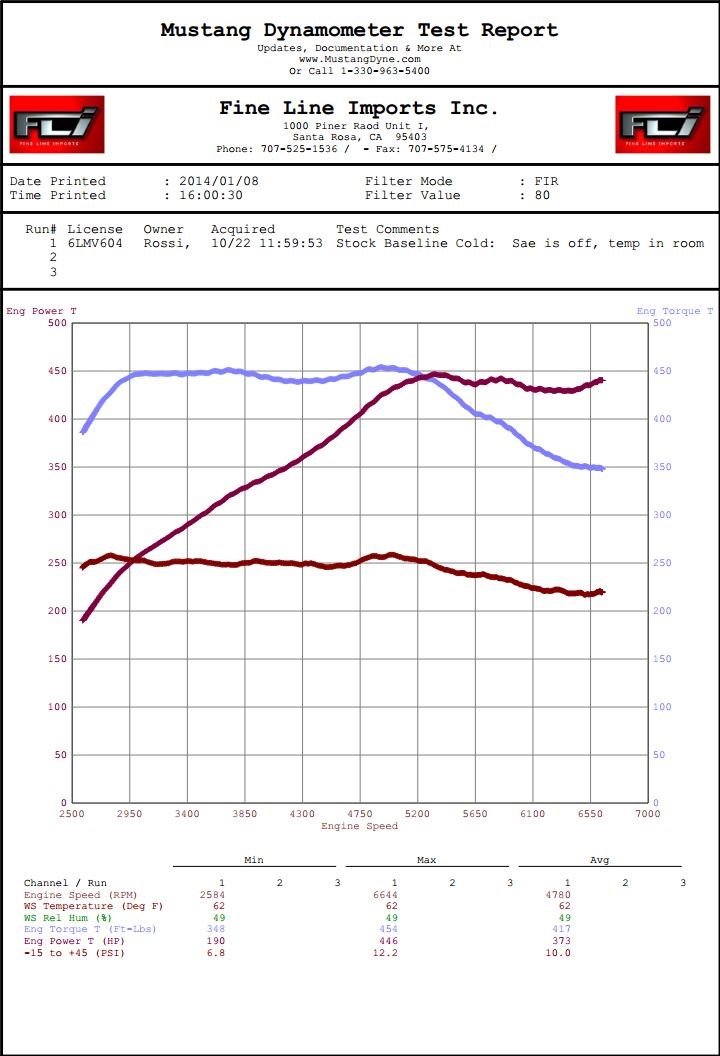 DYNO GRAPH COBB TUNING BASE MAP vs. DYNO GRAPH STOCK MAP (Below)
As you can see, the factory mapping made more useable power than the Cobb Tuning base map.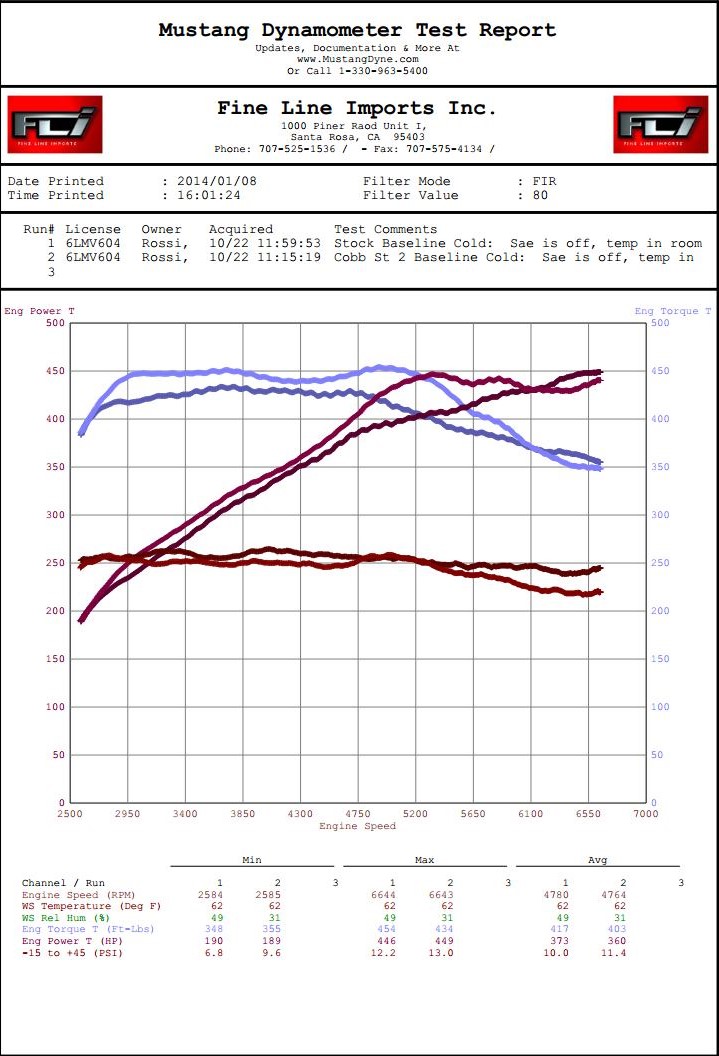 DYNO GRAPH STOCK MAP VS FLI 91 OCTANE MAP (Below)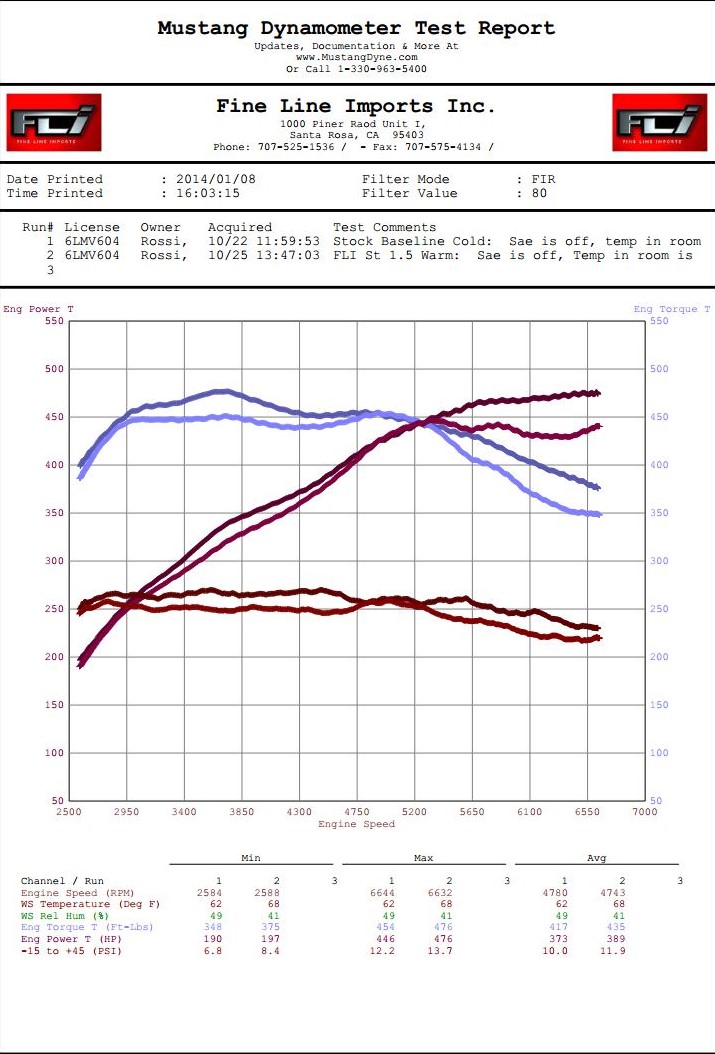 DYNO GRAPH FLI TUNED 91 OCTANE VS FLI TUNED 100 OCTANE (Below)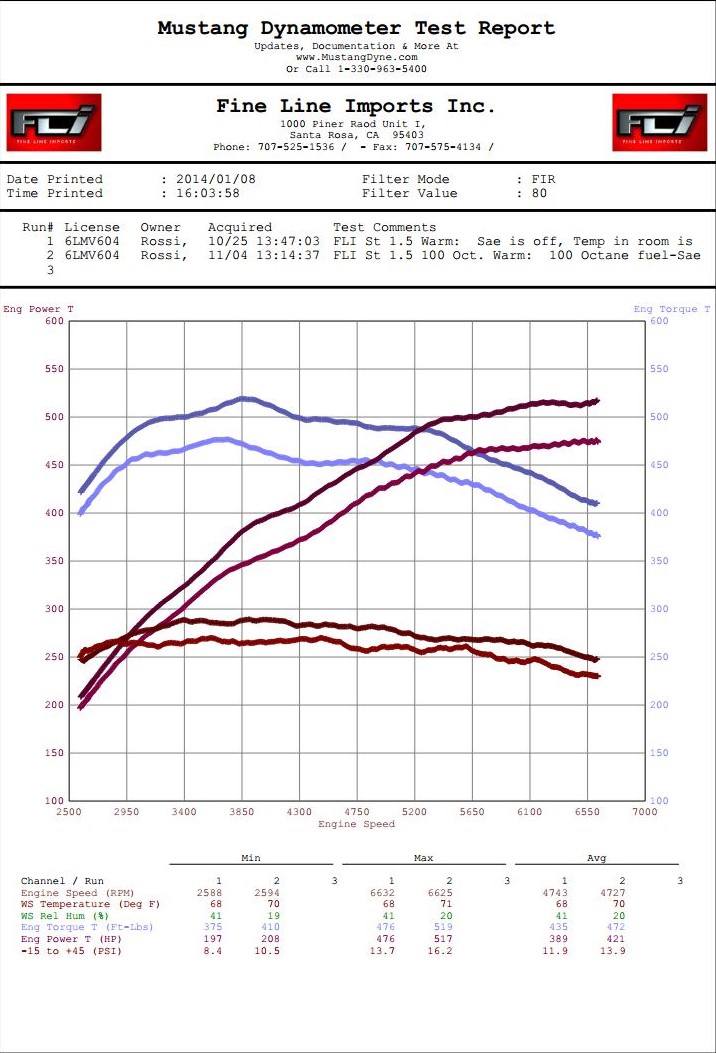 DYNO GRAPH FLI TUNED 91 OCTANE vs. DYNO GRAPH STOCK 2010 GTR (Below)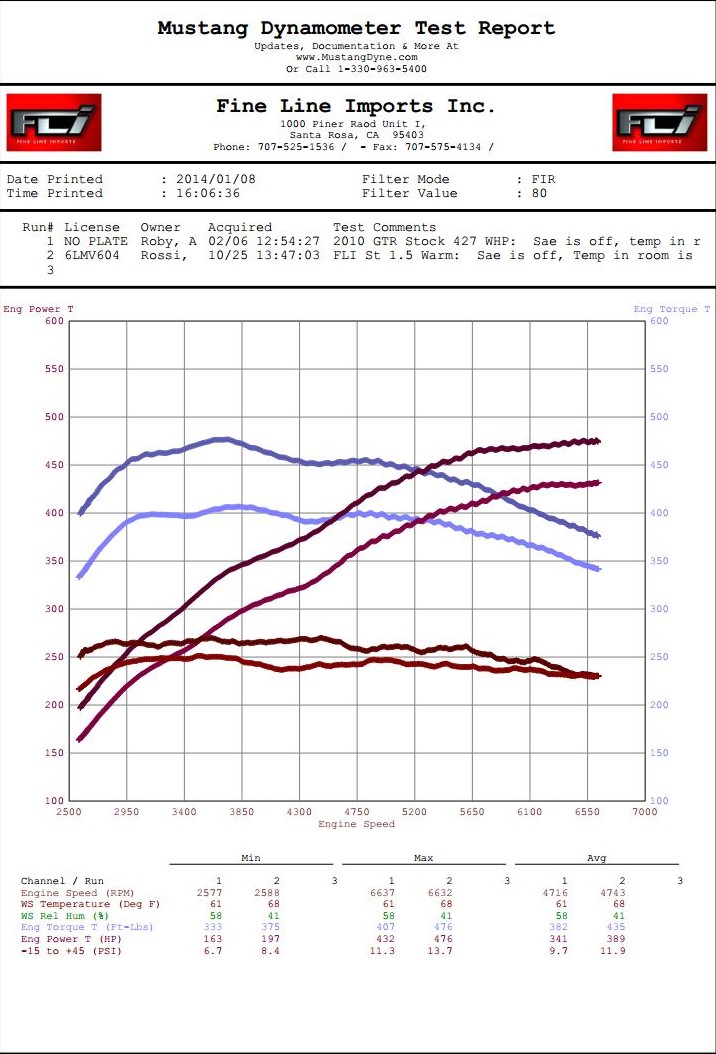 To summarize, you can see that the FLI 91-Octane custom tune created 30 more horsepower and 22 more torque to the wheels, while running 13.7 PSI  boost pressure, when compared to the stock mapping.  Compared to the Cobb Tuning map, the FLI 91-Octane custom tune created 27 more horsepower and 42 more torque to the wheels.

custom dyno tuning, custom tuning, Fine Line Imports, Godzilla, Nissan GTR