Project 2009 SRT8 Challenger Gets Blown!
Project 2009 SRT8 Challenger Gets Blown!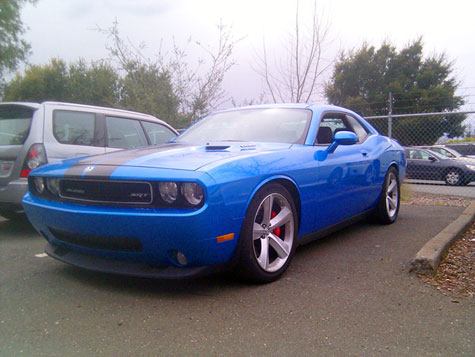 Power update: Bill the owner of this 2009 Dodge Challenger SRT/8 decided 448 WHP was not enough power for him, so he decided to go with forced induction. A Magnacharger supercharger system was ordered, and installed along with a Snow Performance methanol injection kit. Given the previous modifications, FLI stepped down the pulley size on the supercharger in order to reach the target boost of 6-7 psi. The standard Magancharger kit was not intended to be installed on a car with head work and long tube headers, so on the supplied pulley only 3-4 psi of boost was able to be reached. Once the supercharger and methanol injection kit were installed, the car headed back on the dyno for another FLI custom CMR tune. After the tune, this Challenger put down a very impressive 510 WHP and 515 WTQ on 91oct with methanol injection.
With the added power, Hotchkis front & rear sway bars, front & rear lowering springs and a Razor's Edge front subframe brace were installed.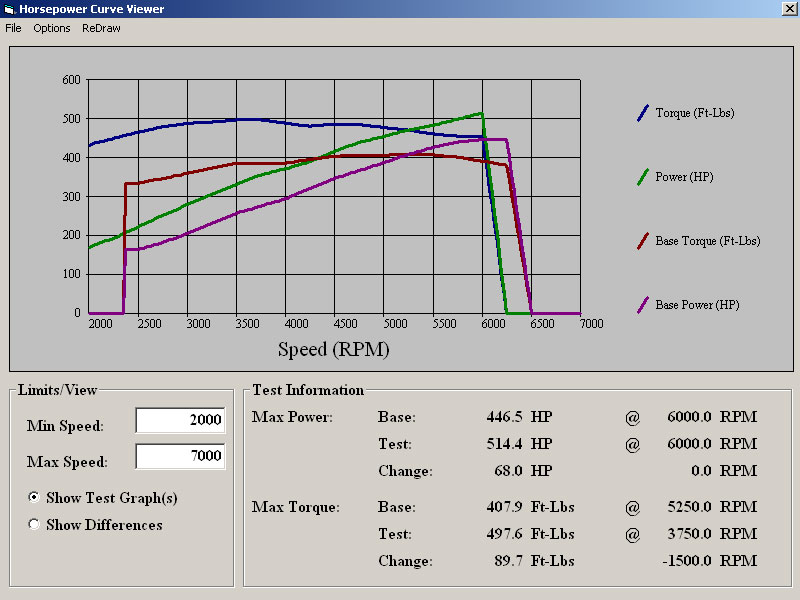 New Dyno Record:  Bill's supercharged Dodge Challenger tuned by FLI, equipped with new headers and a supercharged Hemi 6.1L, measured the most torque and horsepower at lowest RPM on 91 Octane fuel: 410 lbs/torque @ 2,000 RPM, for a new FLI dyno record!  Supercharged 515 WHP 7 PSI, 91 Octane, Sae is off, temp in room is 59 degrees with 40 percent humidity and max boost of 7 psi.
Overall FLI is happy along with the customer with the over 100 WTQ and 70 WHP  from 2000 rpm – 6100 rpm.  Combined with the new suspension, this Challenger is a very fast, great looking street car.
All Machine work, Labor was done by J.N.W Engine & Machine, Santa Rosa, CA.
Labor was done by Sinister Performance, Santa Rosa, CA.
All Tuning was done by Fine Line Imports, Santa Rosa, CA.