MSI subframe from design to production
MSI subframe from design to production
A major problem when lowering a Subaru vehicle is the change in the center of gravity and the negative impact it creates on the vehicles camber curves and bump steer properties.  Camber curves and bump steer are the paths a wheel travels throughout the range of the suspension travel.  This is true when changing the front or rear ride heights.
(There are tons of posts on NASIOC and other related forums about this)
MSI has developed a rear subframe that corrects this problem by changing the suspension geometry in the rear by up to 1" with a factory fuel tank in place.
When MSI started this project in late 2004, MSI first prepared rough sketches and layouts of possible configurations. MSI then incorporated there own corrected front and rear lateral link mounting points based on a few calculations (this was the tuning and experience bit that MSI has worked hard to get right).  Developing this strong tubular structure to fit into the confines of the OEM stamped under body was no easy task.
In early 2005, all MSI prototypes were handmade, and only the brackets, tabs and mounting points were CNC laser cut.  All the tubes were bent drawn, and notched by hand in there shop.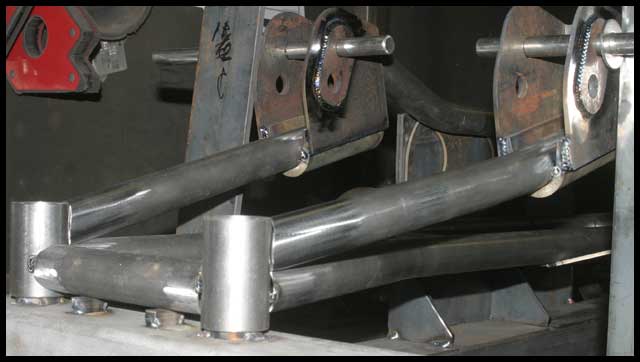 MSI has been able to achieve the strongest results combined with a simplified production (for manufacturing purposes) layout using the latest in CAD design and FEA software.
Initial pre-production parts were then sent out to several professional race teams across the globe to validate there idea and get some real world results. MSI developed 6 different prototypes of the initial version.  Each was slightly different to increase strength, fine tune the wheel geometry, reduce production time, and of course, improve fit. As seen below, not every prototype was perfect.
In early 2008 MSI was contacted by Turn In Concepts to make a version suitable for street use. The first versions used DOM tubing, OEM lateral links and minimal required modifications to fit with the OEM fuel tank.
As manufacturing capabilities expanded, new processes created and more demanding profiles were attained, MSI offers this 15th generation sub frame at a very reasonable price compared to other exotic custom made parts on the market.
Using the latest technology in 2010, CNC tube cutting along with mandrel bending have
played a large role in augmenting the precision of the meeting points of the tubes.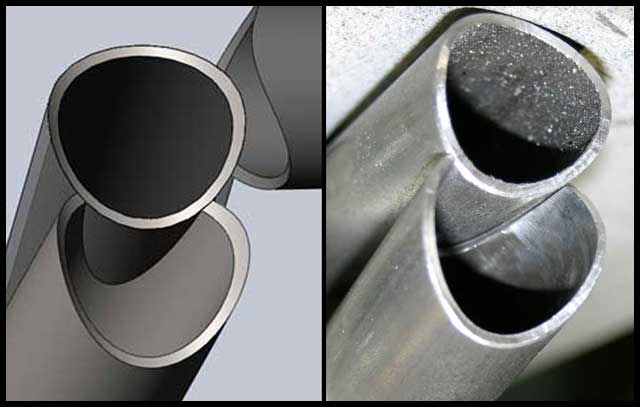 Some of the advances in technology have allowed us to produce cuts so precise that even light does not pass through the assembled part before welding.
The precision of there tube preparation prior to welding allows a much stronger and cooler weld.
Since less heat is generated when welding, there is less stress present in the material. Less stress means less chance of cracking, twisting, and failures.
Before assembly, all the parts are laid out on the table, counted, and inspected.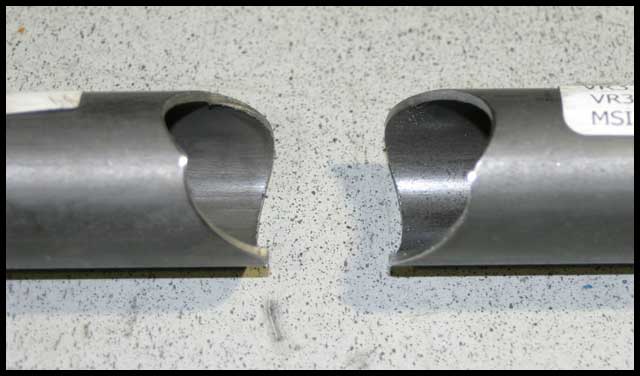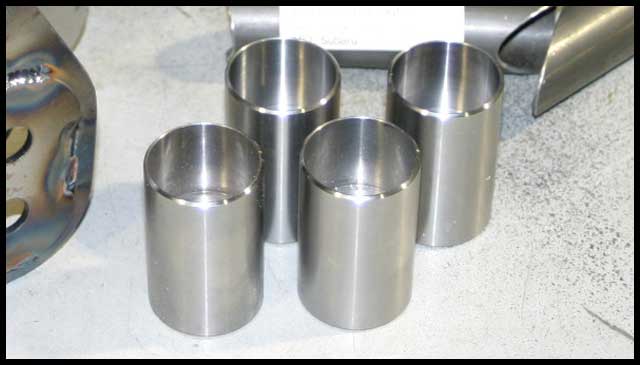 After the boxes have been welded,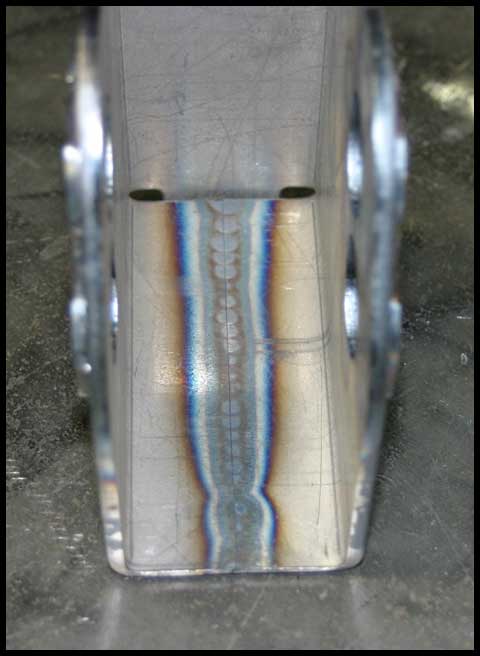 MSI then verifies for fitment, and continue to prepare each and every tube for welding
Each unit coming off the production line is assembled in a heavy duty jig, and is then verified in a separate laser cut jig (shown) after stress relief is completed over a 24 hour cool down period.
Each frame comes prepared to accept the optional MSI 4340 heat treated studs that automatically center the frame on each chassis using tapered fittings.

The differential is mounted directly to the frame with bearings eliminating the soft factory bushings. The design of the system will eliminate any chassis flex in the rear end, differential knocking under hard acceleration or shifts and multiple lateral link mounting holes for different adjustable wheel alignment specs.
MSI's Subaru subframe assemblies will benefit any street car or race car, with a coil-over suspension system.  The MSI subframe is lighter than the factory assembly (saving 16 lbs) and does increase the rigidity over 250%!  The overall performance and consistency of the rear suspension system will be far beyond what is commonly scene in the today's marketplace.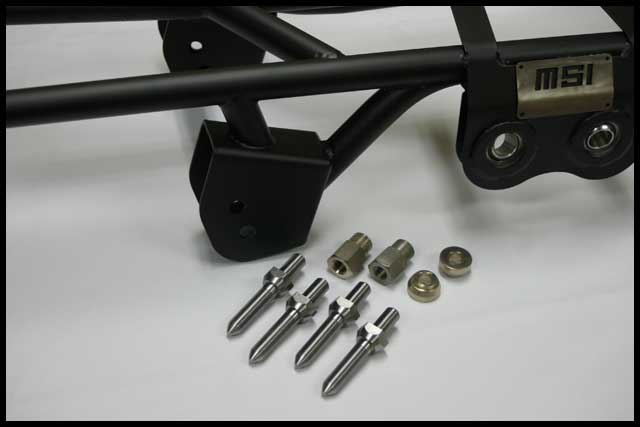 All MSI subframes are designed and built in house at our North America facility using the latest in 3D modeling and FEA software.   Custom subframes / requirements for race applications are available upon request as well.   As with the majority of MSI products, our subframes come with a life time warranty against any manufacture defects.
As of the first of February, 2010, ALL MSI frames USE only 4130 tube and ALL are TIG welded.Fine Line Imports is now offering these units  at the reduced street pricing of the now dis-continued DOM versions. For the motorsport enthusiasts, MSI can add additional brackets, and re-enforcements as required. Weight on the standard unit, with bearings installed is just over 15 lbs.