FLI Travels to MSI / DMS North America
FLI Travels to MSI / DMS North America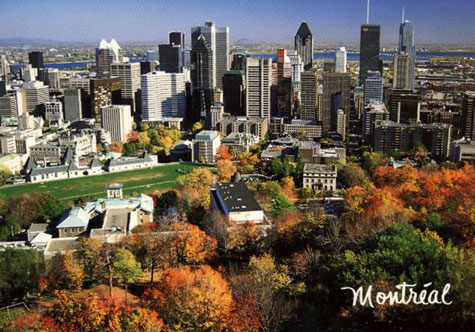 Recently Fine Line Imports took a trip to MSI / DMS North America located in Quebec Canada for suspension, chassis and brake system training. MSI / DMS has been designing top quality products and manufacturing them for more then 10 years. DMS started out with manufacturing high end suspension systems for gravel and tarmac rally. After a short time the knowledge they gained on the track allowed them to produce a wide range of coilover suspension systems for daily driving, weekend track day cars and full race cars. While DMS is a Australian based company, DMS North America is based out of Canada to better serve the United States and Canadian demanding market places. DMS North America is equipped with all the specialized equipment to fully re-valve and rebuild DMS coilovers from the ground up. This allows for faster turn around times. Fine Line Imports is now factory trained to service and maintain the basic needs of your DMS suspension in house at our Northern California facility.
Moore Sport Inc (MSI) is a sister company of DMS North America. MSI is a premier designer and manufacturer of top quality motor sports suspension, chassis, fuel and brake components for high end race cars to daily driven street cars. With the latest in 3d modeling, prototyping and machining MSI has the ability to take there concepts from start to finish quickly and with great precision. MSI is also the manufacturer of all DMS suspension mounts. Fine Line Imports is proud to offer the full line of MSI parts for your WRX, STI, FXT or Evolution.
---
DMS 40mm Coilover Suspension
DMS offers a wide range of top quality coilovers from there 40mm street version to there 60mm rally suspension. The DMS 40mm street coilover is there entry level suspension system. The DMS 40mm coilover uses a 40mm mono-tube design with an exceptionally large piston that has 30 adjustments for simultaneous control over rebound / compression characteristics. The dampener housing is made from chrome molybdenum for increased strength and reliability. The DMS 40mm also uses a double progressive spring for better ride quality and increased performance. Below are two shock dyno plots of the DMS 40mm suspension on full soft and hard settings verses a stock STI shock.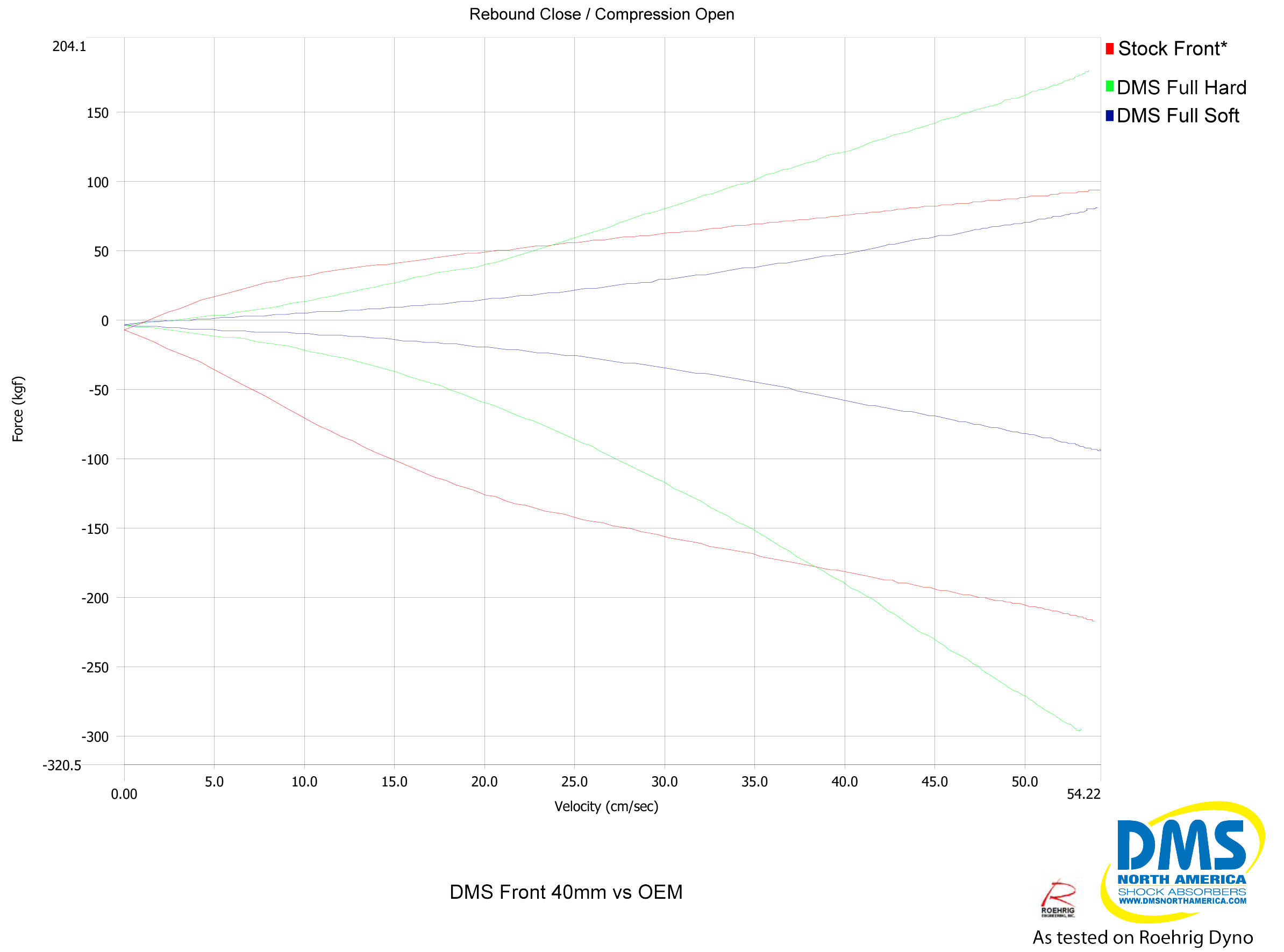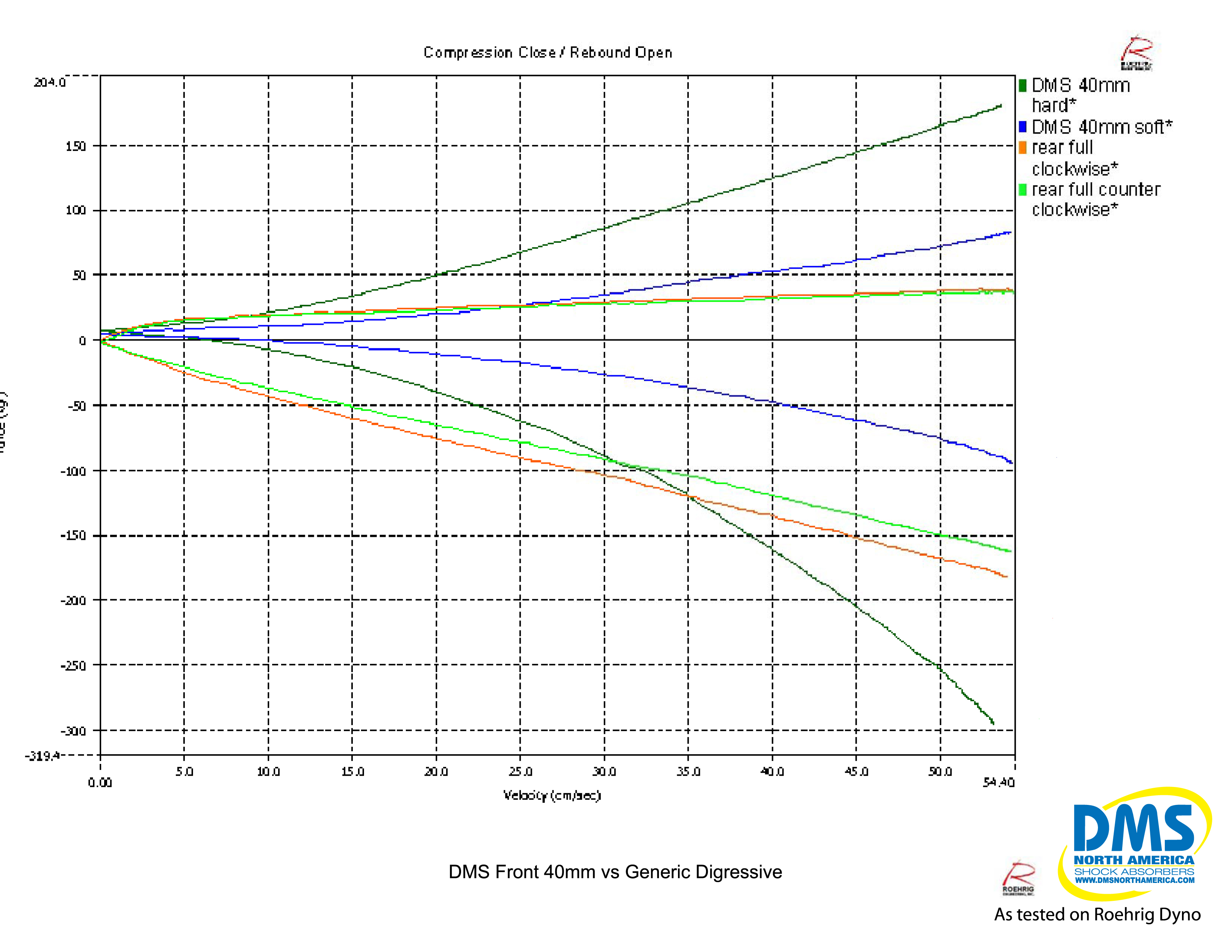 ---
The DMS 50mm suspension comes in a wide variety of options based on the type of driving / racing you are doing. DMS offers the 50mm in 2,3,4 and 5 way adjustable versions with a wide selections of springs rates. The DMS 50mm 2 way adjustable coilover uses one of the industry's largest 50mm inverted monotube pistons coupled with a chrome-moly strut housing. The 50mm 2 way coilover also offers fully independent adjustment of both compression and rebound. The 50mm 2 way coilover is a great entry level motor sports system that offers professional features at a great price.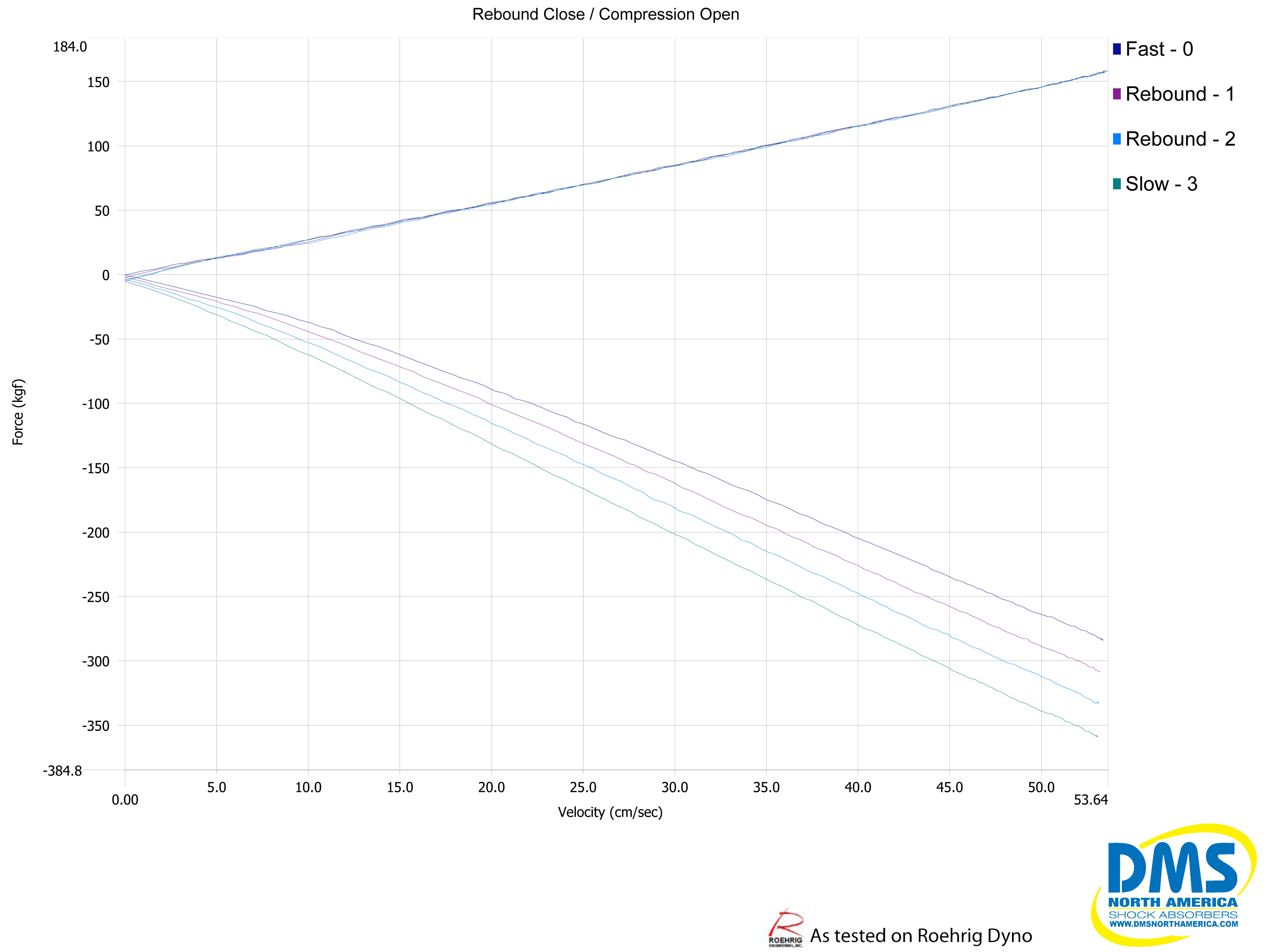 The 50mm 3,4 and 5 way coilovers use the same 50mm inverted monotube that the 2 way system uses. The 3 way coilover uses a remote oil canister and a hard anodizing process to the shock body for increased corrosion resistance. The 50mm 3 way suspension offers independent adjustments of low speed compression, low speed rebound and high speed compression. The 50mm 4 way suspension adds another level of adjustment by offering a independent high speed rebound adjustment. While the 5 way adjustable suspension adds a high speed compression starting point adjustment. DMS recommends there 3,4 and 5 way adjustable coilovers for professional use only. Like all DMS coilovers they come with a wide variety of spring rate options.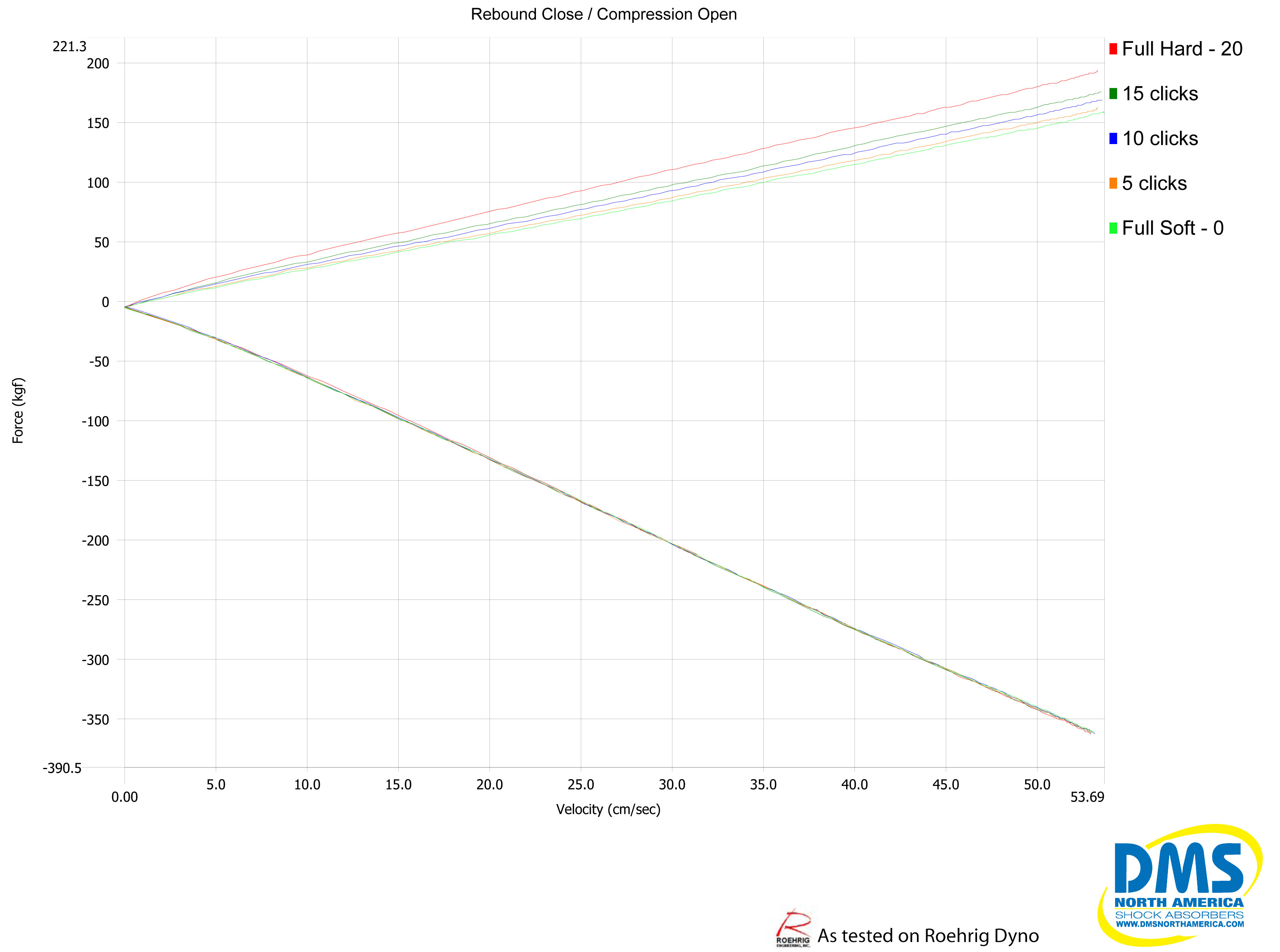 ---
DMS NA / MSI also happens to make one of the nicest if not the nicest front and rear camber plates available for a Subaru today. We have tested these camber plates on our shop cars, motorsports cars we are involved with and they have been proven to be extremely well built with long lasting characteristics. The motor sport version offers camber and caster adjustments. Made from 6061-T6 aluminum and using a high quality virtually noise free NMB bearings. These camber plates are the perfect addition to any coilover.
Recently DMS NA / MSI has released a street version of there popular front camber plates. The street version still uses the same high quality bearing found in there motor sports version. However, the street plates use a more traditional 2 piece design vs. the 4 piece motor sport camber plate design to keep the cost lower. These camber plates will add 3mm to the height of your car if used with the factory or non height adjustable struts.
MSI is also the manufacturer of a complete new rear sub frame for 2002-2007 WRX / STI. Out side of seam welding your car or adding a roll cage there is not one single mod that can firm up the rear of your car like the MSI rear subframe does. The MSI rear subframe comes in two forms, a TIG welded DOM steel street version and a TIG welded 4130 Chormolly steel race version. Both subframes come with multiple mounting points for the rear lateral links depending on how low your car is along with spherical bearings for the rear diff mount. This modification is only recommended for someone with a coilover suspension, as significant suspension tuning will be needed after installing the rear subframe.
MSI fuel rails come complete with Goodridge fittings and Goodridge 6000 stainless steel braided lines for excellent fitment. Made from 6061-T6 aluminum these fuel rails have been precisely engineered and tested to out flow all of there competitors. MSI fuel rails come complete with a distribution block, return block, stainless steel lines, swivel fittings and the fuel rails. The MSI fuel distribution block comes with the option of running a two fuel rail 8 injector system as well as the standard 4 injector system. Below is a graph showing injector duty cycle between the same car using the stock fuel rails and the MSI fuel rails. Notice the drop in IDC with the MSI fuel rails with the same boost curve.
These are just a few of the exciting new products Fine Line Imports has been factory trained on and will be stocking. Fine Line Imports can not thank Mark Moore of DMS North America / MSI enough for all his help in getting us factory trained and brought up to speed on all the latest products that DMS and MSI has to offer. If you have any questions regarding any DMS or MSI part please don't hesitate to contact Fine Line Imports.
For the complete Article visit here.