2004.5 350Z APS TT-FLI's Beta Testing Cobb's AccessTuner Pro software
2004.5 350Z APS TT-FLI's Beta Testing Cobb's AccessTuner Pro software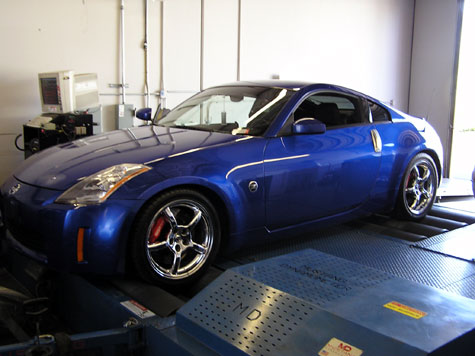 This customer's 2004.5 Nissan 350Z has an APS twin turbo kit, high flow cat converters, 2.50 inch cat back exhaust and front/rear Stoptech large brake upgrades.  Making 352 wtq and 352 whp in a very hot room, 95 degrees is quiet impressive!
With only 8 psi max boost (manual boost controller), this is a quiet, sleeper-street killer.  Watch out next time a blue Z with red Stoptech brakes rolls up to you at a light!
Full Article soon to follow-
For more information, please email [email protected]
2004.5  Nissan 350Z coupe AT:
---
Test Info-
FLI custom AccessTuner mapping, dyno room temperature 95 degrees with 30% humidity.  Mods: APS Twin Turbo kit, high flow cats and 2.5 inch cat back exhaust system.  This was mapped on 91 Californian octane fuel.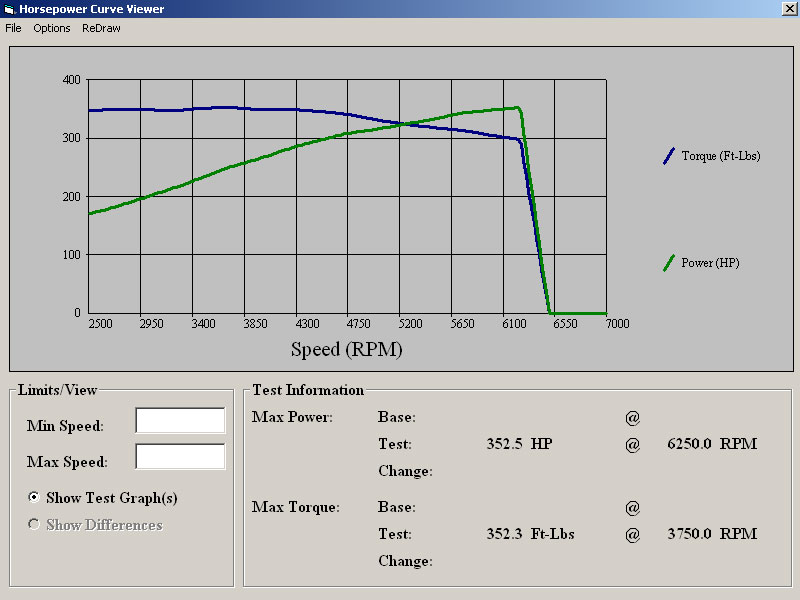 ---