ACPT Carbon Fiber Driveshaft Test
ACPT Carbon Fiber Driveshaft Test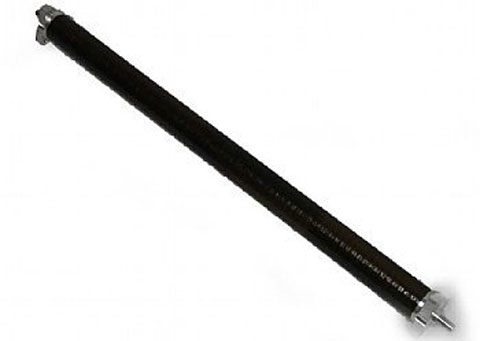 FLI has installed and sold ACPT carbon fiber driveshafts for Subaru STI's for many years now. We wanted to take the time to write up an article about the ACPT carbon fiber driveshaft to show the improvements and advantages with a detailed customer testimony.
Our test was performed on James' 2006 Subaru WRX Wagon with a 5 speed transmission. Modifications which complement the ACPT CF driveshaft are Tomei EQ header/up pipe, Cobb Tuning catted turbo back exhaust, VF39 STI turbo, APS FMIC, APS bov, Prodrive 3 port boost solenoid, , Whiteline ALK, Cobb Tuning front and rear sway bars, Prodrive lowering springs, Cobb Tuning short shifter with bushings, Cobb heat shield, Cobb lightweight pulley, Zero Sports intercooler splitter, STI US OEM oil cooler, Prova Oil Separator, Prodrive oil cap and a factory air box with a k & n panel air filter. The custom protuned map was made by FLI and saved on a Version 1 Cobb Tuning AccessPort.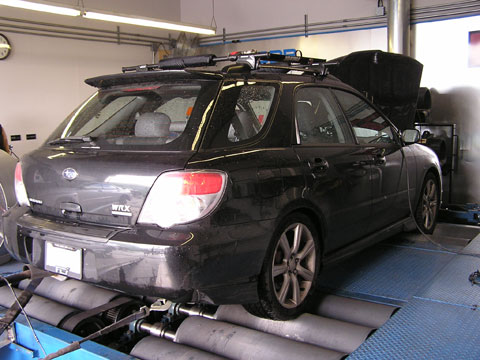 FLI tried to keep all factors the same in the dyno room. The before and after tests were done within two hours of each other on the same fuel and map. As you can see by the dyno graph, wheel torque was increased by 10-18 and wheel horsepower was around 10-12 pretty much throughout the power band! The base run was using the stock driveshaft with 55 degrees in the dyno room and 65% humidity and intake air temperature was 67 degrees. The test run was with the ACPT driveshaft and the dyno room was 57 degrees and 61% humidity with intake air temperature at 67 degrees. Max boost was around 15 psi tapering to 10 on both runs.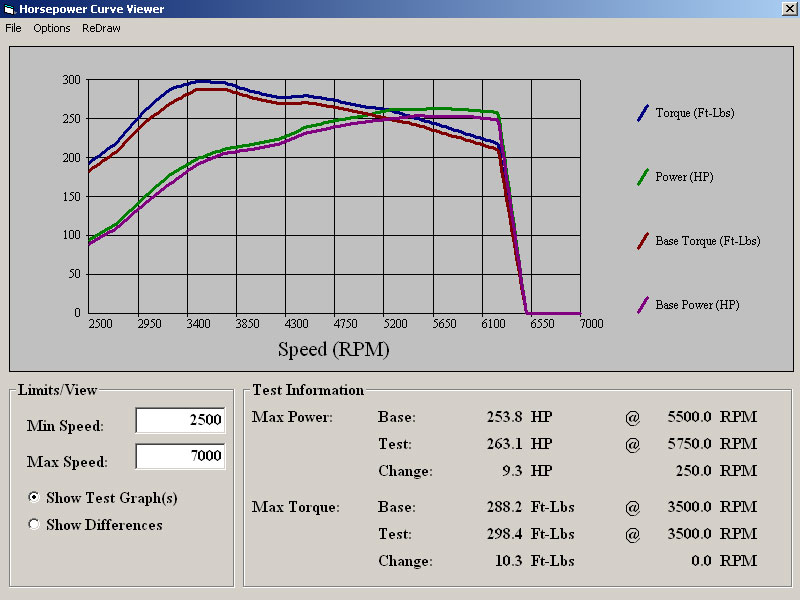 This is what James had to say about his new ACPT driveshaft:
Positive vibrations-
Driving out of the parking lot was a little shaky, but it smoothed out after 20 minutes on the road. The vibrations have moved……from before having a lot of vibration coming directly through the seat and some coming through the other touch points (steering wheel, shifter, pedals). Now, the seat feels more insulated, with less vibration on my spine/head. I attribute that to the removal of the center bearing. Initially, I did feel more vibration through the steering wheel and shifter, and a faint feeling like I was getting some vibrations from the rear diff. The new shaft definitely vibrates at a higher frequency, which causes less overall vibrations (harmonic vibrations) and doesn't get the car singing like it used to. The car seems to have accepted the shaft and all is now quiet and smooth-like. This is a big plus in the wagon! It's markedly quieter. Cruising at highway speed is so smooth and quiet, it sounds like a different car. I can hear the tires, the sweet purr of the motor, and the wind in the roof rack. Much better than the constant drone that I've been used to.
Faster?
Uh, hell yes. Other write-ups are correct. The car feels alive, the turbo seems to spool faster. Torque, once the turbo is at full boost, feels raw. It's clear that more torque is getting to the ground. It's night and day. Dyno showed 18 ft lbs at like 2700rpm, and it's right when the turbo spools up, so I have to pay attention. I now have to be concerned about breaking all tires loose around slow, tight corners, it punches that hard. I would equate it to turning off your A/C four times over, or going from stock to stage 2. I was told by others that the car slows down faster also, and it does, but it's only slightly and not a negative at all. I have the stock flywheel, I have no lurching issues in first at all. Drive ability has only improved. Highway speed acceleration in fifth is instant, which makes passing a breeze. I keep looking down to make sure I'm in fifth and not fourth.
Handling – I swear that the car's suspension is plusher and more able to sink smoothly into corners. I notice smoother off/on transitions, especially throttling around corners. It feels like it's letting the back of the car sink more, like there's some benefit to not having the driveshaft fixed to the undercarriage at the center bearing. The rear end suspension just feels plugged in now and "looser." It feels like I've got power more biased towards the rear.
Shift feel and rev-matching-
The shifter changes gear with confidence now. It's the lazy up shift to third that usually catches me off guard, but I don't think that's going to happen any more. It's like a three-finger affair (wait a minute!). Down shifting into second and first is markedly improved/possible. I also find myself using a wider range of RPMs now that bolt-loosening vibrations and noise are reduced. The car used to feel like it was coming unglued at 4000rpms, but now it's pretty smooth all the way through, so I find myself driving in a better part of the power band, which of coarse is pure joy.
In summary, James says " Don't know what else to say besides I think it's my favorite mod yet."
---
James uses this WRX Wagon to it's fullest potential. James is a hard core bicyclist, surfer and skier. With his bike racing background, James is in tune with his WRX wagon and all of the rotating parts in it.
FLI wants to thank James for his business and his words.
---
Here are some pictures-