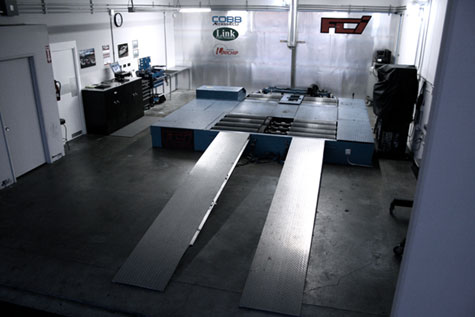 Welcome to FLI's Tuning blog. Here you will find any info regarding dyno graphs, ECU's, dyno test results or software used (Link ECU, AccessECU, Hydra EMS or Unichip).
Tuning is one of the most important steps when building or modifying a daily street, weekend cruiser or race warrior sports car. There are three main ECU hardware characteristics of tuning. Reflashing the factory ECU (most 2001 and up cars), mapping a stand alone ECU (replacement and piggy back off CAN) or modifying signals from the engine sensors to the factory ECU with a piggy back system. Each has there plus and minus'.
Reflash-
FLI reflashes the factory ECU for most turbocharged Subaru cars using AccessECU software, which must be saved on a Cobb Tuning AccessPort. The AccessPort is a tool that holds maps that you can interchange (Reflash and Realtime settings). This works well for most bolt on upgrades (FLI Stages 1-4).

Stand Alone ECU's-
FLI supports two Stand Alone ECU's, Link ECU (V1-5, Link Plus, 44S, G2/3 and G4) and Hydra EMS. This is the ultimate control over an ECU but is a bit pricey and well worth it.
Piggy Backs-
FLI supports the Unichip fuel, timing and boost piggy back computers. FLI uses them mostly on 350Z/G35 twin or single APS turbo kits.