499 WHP sets a new 2WD record on FLI's dyno!
499 WHP sets a new 2WD record on FLI's dyno!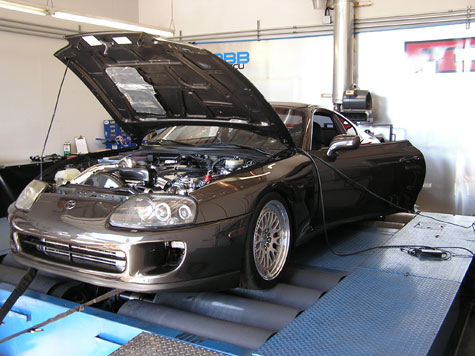 A local customer rented FLI's dyno to finish up some of his road tuning on his 1993 Toyota Supra Turbo. This Supra was very impressive and broke FLI's 2WD wheel horsepower record with 499 on 91 Octane fuel and Methanol injection! The temp in the dyno room was 87 degrees with 35% humidity and the IAT's were around 95 degrees. The ARC compound tires started to slip at 6800 rpm so FLI used some belt dressing which helped out quite a bit, however this monster still slipped. The customer will install his racing slicks and return in the future for another tune session.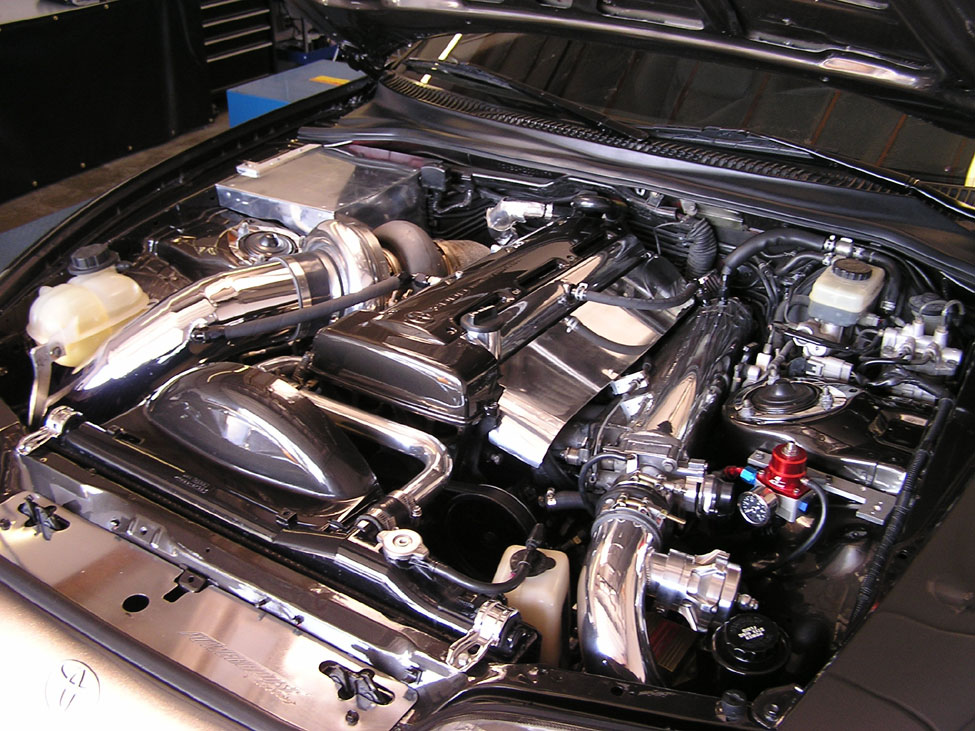 This customer built the engine (balanced crank, CP pistons with stock shock peened rods and ARP bolts), had minor head work done (street port with 280 degree HKS camshafts) and ran a Borg Warner S475 (98 lb. per minute) turbo. Other mods are a 4 inch turbo back exhaust (with electric cut out), a 5 inch turbo inlet, Methanol injection, Apexi AVCR and an AEM stand alone ECU.
Overall, this car was very clean and well built.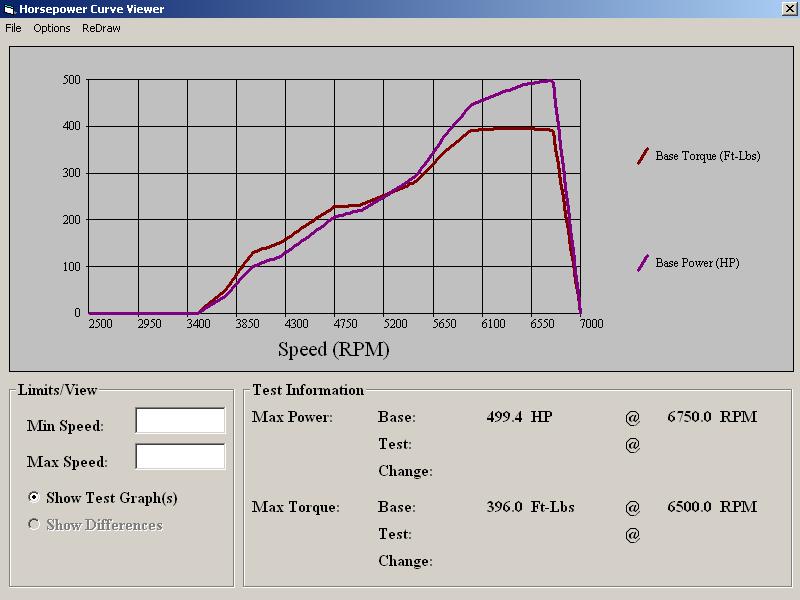 ---